The Jets finished up their 2016 draft with a pair of selections in Round 7 this evening. With the first pick they filled a special teams need, and with the second (six picks later) they added their only pass-catcher of the weekend.
The Green & White addressed their ST hole by selecting punter Lachlan Edwards out of Sam Houston State with the 14th choice of Round 7 (235th overall).
Then with their own pick at No. 241, they grabbed Clemson wide receiver Charone Peake.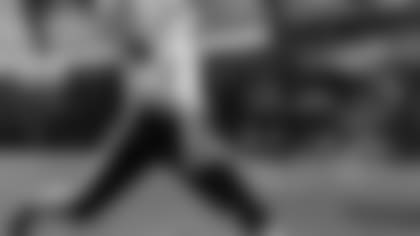 Edwards (6'4", 209), who first punted an American football in December 2012, will compete to fill the punting role vacated when the Jets didn't re-sign Ryan Quigley.
"I've spoken to the Jets. They were the main team who kept in contact with me since the NFLPA Bowl," Edwards told reporters tonight. "It was amazing to get the call. I'm super happy to be with the Jets."
What kind of punter is he? He pointed to his hang time.
"I've got a big spiral and I've got long legs. I get good hang time," he said. "I've been working on my directionals all offseason. They're one of my strong points now."
He is part of the Australian migration as many colleges continue to scout Down Under for kickers and punters with experience in Australian Rules football. The Jets were in the early stages of that process when they brought Ben Graham to the team in 2005 and he punted in the league for the next eight seasons.
Edwards shared punting duties in 2013, then took over the Sam Houston job the next two seasons, posting gross averages of 42.3, 44.1 and 41.5 yards. Even though his average dipped last season, he did more positional punting in dropping 31 of 74 punts inside the 20 and forcing 19 fair catches.
Edwards is only the eighth punter ever drafted by the Jets and the first since 1987, when they went with Mike Rice out of Montana. The only one of those punters to do any kicking as a Jet was the first one, Steve O'Neal, who arrived out of Texas A&M in 1969 and promptly nailed a 98-yard punt at Denver that remains the longest in NFL history.
Edwards is also only the second Sam Houston player ever drafted by the Jets. The first was a strong fifth-round pick in '79 — LB Stan Blinka played 72 games with the Green & White.
The Green & White's most notable 235th overall pick in any draft was WR Chansi Stuckey, who arrived in Round 7 of the 2007 draft out of Clemson and played 19 games for the Jets and 55 in the NFL.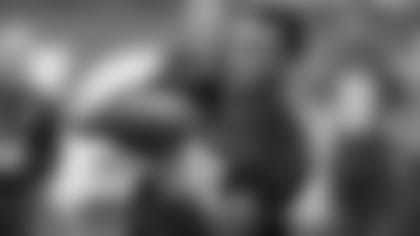 Peake has fine WR size at 6'2", 209 and good speed with a 4.45-second 40 at the Combine and 4.37 and 4.41 times at his pro day.
"I was getting a lot of calls on becoming a free agent," Peake said on his media conference call. "It was just a blessing to actually get drafted and I'm glad the Jets did make that call." He added that his strengths as a receiver are "my intensity with the ball in the air, with the ball in my hand. Hopefully I can help in many different ways and by being a team player."
He came to Death Valley as a highly prized scholastic recruit, but injuries and the faster rise of WRs such as Sammy Watkins and DeAndre Hopkins prevented his emergence until the 2015 season. Then the redshirt senior enjoyed his best season with 50 receptions for 716 yards (14.3 yards/catch) and five TDs. For his Clemson career he had 99 catches for 1,172 yards (11.8 yards/catch) and 10 TDs.
Peake is the eighth Clemson draft choice by the Jets over the years and the fourth of the new millennium after CB Justin Miller (2005), the aforementioned Stuckey ('07) and QB Tajh Boyd ('14).