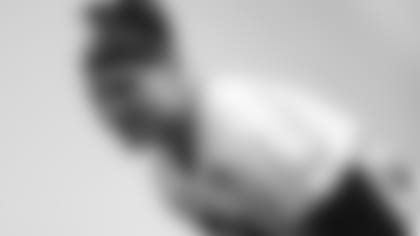 Unlike most players who receive the opportunity to play in the NFL, Blake Cashman continued to pave his path in football as a walk-on at the University of Minnesota. The 6'2", 235-pound rookie Jets linebacker sparked interest mainly from Division II schools, making his options to participate in a Division 1 program limited. But despite the boundaries he was given, Cashman saw his situation as an opportunity to prove what he was capable of.
"I didn't have any Division I offers — they were all preferred walk-ons. I had a lot of Division II interest from some very reputable schools," said Cashman. "I always wanted to play in the NFL. I'm somebody that has big ambitions and likes to set his goals high, so I know that with my work ethic and how much effort I apply to everyday processes, that I could take advantage of being a walk-on and earning a scholarship and play at that level. I took a gamble on myself and it paid off."
The Green & White's 2019 fifth-round pick headed into his first season with the Golden Gophers as a preferred walk-on before eventually earning a scholarship and becoming a staple on both the defense and special teams units. In four seasons at Minnesota, Cashman totaled 183 tackles, 12 sacks, seven passes defenses and two forced fumbles. After the 2016 season that saw Cashman accumulate 10.5 tackles for loss and 7.5 sacks, he thought about football beyond the Golden Gophers.
"I knew I'd always give the NFL an opportunity, but it didn't really hit me to know how great my opportunity would be until my sophomore year at Minnesota," said Cashman. "I had a pretty good year and I started playing more and more as the year went on. I ended up being our Defensive MVP for a bowl game, so that year kind of hit me that I would have an opportunity and that just continued to motivate me to work hard and dedicate the rest of my time at Minnesota to making that dream come true."
The 23-year-old linebacker has the chance to be used in sub packages as a rookie and make immediate contributions on special teams. Although he held a more prominent role on Minnesota's defense his senior year, Cashman initially turned heads with his all-out effort on teams. The rookie LB is considered an explosive athlete who enjoys contact, and his walk-on mentality could play a special role for Brant Boyer's unit.
"I know that they have plans for me and to utilize me in the special teams game," Cashman said. "It's something that I have a lot of confidence in and enjoy doing. Within the whole interview process of going through the draft, that was something that I hit on a lot just to add to my versatility as a player. I can't wait to get on the field and start going through the drills and running through the special teams game plan systems."