The opinions, analysis and/or speculation expressed on newyorkjets.com represent those of individual authors, and unless quoted or clearly labeled as such, do not represent the opinions or policies of the New York Jets organization, front office staff, coaches and executives. Authors' views are formulated independently from any inside knowledge and/or conversations with Jets officials, including coaches and scouts, unless otherwise noted.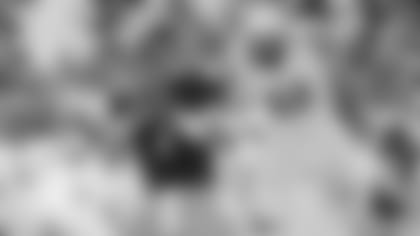 Round 4 (104th overall) — Carl Bradford, OLB, Arizona State (6'1", 250)
The Jets are in need of an edge pass rush to complement the inside push they are getting from their D-line, and at 33 years old, Calvin Pace can't be expected to put up double-digit sacks every year. Bradford is a hybrid player who brings a lot of position versatility to the table (he played DE, OLB and ILB for the Sun Devils) and a penchant for getting after the passer. He made 55 plays behind the LOS in 40 career games and possesses a full range of pass rush moves, a quick burst off the snap, and a non-stop motor.
Round 4 (115) — Josh Huff, WR, Oregon (5'11", 206)
We continue to look for offensive weapons. Huff is a strong hands catcher, will make the tough catch, and is an elusive runner as a receiver and returner in the open field. But he also showed at the Senior Bowl that he has the speed to beat corners deep and could be someone the Jets can rely on to take the top off the defense. He ran a 4.47 at his pro day, but he played faster than that in Mobile. He does lack ideal size and has been inconsistent at times over his career.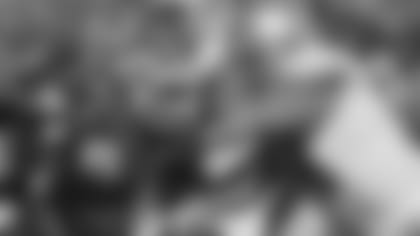 Round 4 (137) — Jack Mewhort, T, Ohio State (6'6", 309)
This former Buckeye is not particularly athletic, but he is big, strong and a tough competitor who played everywhere on the O-line at OSU. Though he played primarily at LT in college, he projects as an excellent drive blocker on the right side who can create seams in the run game. If he's not here, we like Alabama G Anthony Steen, a classic hardworking overachiever who has a lunchpail attitude and a lot of experience playing on a very strong Crimson Tide O-line.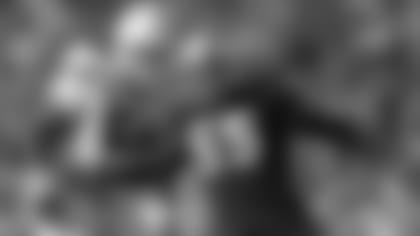 Round 5 (154) — Prince Shembo, OLB, Notre Dame (6'1", 253)
Another high-effort, hair-on-fire guy, Shembo is a pass rusher who just gets it done despite a lack of ideal burst and quickness. He's smart and tough and consistently shows natural pass rush ability (5 sacks, 5 TFLs, 17 QB hurries in 2013). With some coaching and technique work, he could develop into a very good pass rusher.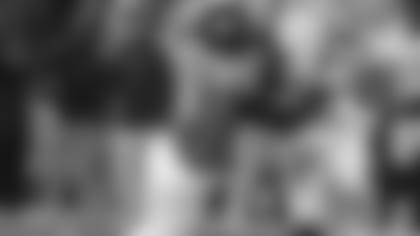 Round 6 (195) — Antone Exum, CB/S, Virginia Tech (6'0", 213)
This Hokie had a nightmare senior season, suffering a torn ACL last January, then a sprained ankle in the fall that limited him to three games. But take a look at his production over his career (186 tackles, 6 INTs, 26 PDs, 6 TFLs) and he's an absolute bargain at this point in the draft. He has played safety and corner (though we project him more at safety in the Jets' current scheme) in Va. Tech's pro-style defense and has size, tackling ability and a physical edge to his game. He's also an excellent special teams player.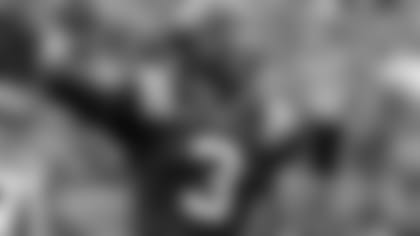 Round 6 (209) — Logan Thomas, QB, Virginia Tech (6'6", 248)
Thomas boasts tremendous size and athletic ability. He possesses a quick release and a strong arm that allows him to reach just about any part of the field, and is a physical runner who amassed nearly 1,400 yards on the ground in his career. With that being said, he is wildly inconsistent and technically unsound. But given the Jets' long-term questions at QB, Thomas seems worth a late pick here to see if he can develop over the long term.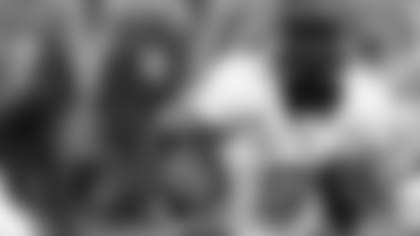 Round 6 (210) — John Brown, WR, Pittsburg State (5'10", 179) or De'Anthony Thomas, RB, Oregon (5'9", 174)
If you don't like the Thomas pick, we get it. We could be convinced to take either one or both of these players. Both are smaller players but with excellent speed, quickness and versatility to attack a defense from anywhere on the field as well as contribute in the return game. Brown is a small-school kid who ran a 4.34 and scored 45 TDs in 34 career games. Thomas is well-known for his exploits with the Ducks, but questions about size and durability and his lack of discipline as a route runner will limit his draft stock.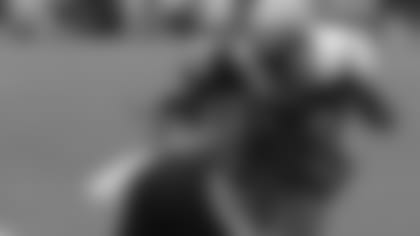 Round 6 (213) — Tre Boston, FS, North Carolina (6'0", 204)
A physical, ball-hawking (13 career INTs) defender, Boston attacks the LOS in run support and plays with a lot of energy. He is a former CB, but his instincts in coverage are lacking. He'll need time to develop behind the veterans and is probably better suited to the SS spot, but he's a player with a lot of upside.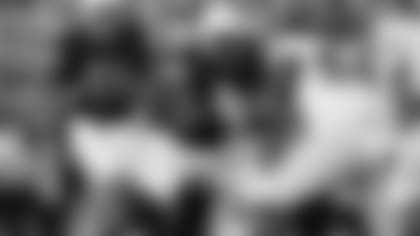 Round 7 (233) — John Urschel, G, Penn State (6'3", 313)
The Jets need to upgrade more than one spot on the OL. For line prospects we typically look for players who are big, strong, tough and smart. Urschel fills the bill. He earned a 4.0 while earning his master's in mathematics last year, taught a math class at Penn State, had several academic papers published, and won the Campbell Trophy as the nation's top football scholar-athlete. He's a tough battler who brings his lunchpail to the field every day. He's at his best as a run blocker, but his obviously high football IQ gives him a limitless ceiling.