The opinions, analysis and/or speculation expressed on newyorkjets.com represent those of individual authors, and unless quoted or clearly labeled as such, do not represent the opinions or policies of the New York Jets organization, front office staff, coaches and executives. Authors' views are formulated independently from any inside knowledge and/or conversations with Jets officials, including coaches and scouts, unless otherwise noted.
Reviewing rookie minicamp can be a challenge for a fan or an outsider because, frankly, there's not a whole lot to see. Springtime in today's NFL is a no-contact zone, so with a bunch of young players running around in helmets and shorts, still trying to get their head around an NFL playbook and everything else that goes into the transition to the Sunday league, there isn't much actual football going on.
But for the coaches, it's an opportunity to see their new charges in action, up close and personal for the first time, and learn a few things that you can determine without the pads on: Are we fast? Are we smart? How much can the players take on?
Coming out of last weekend's camp, the Jets are feeling those three questions were answered well enough for them to believe they have a group with the elements to help the team get better.
The Jets knew they drafted speed. Third-round CB Dexter McDougle, fourth-round receivers Jalen Saunders and Shaq Evans, and two sixth-rounders, WR Quincy Enunwa and CB Brandon Dixon, have all posted 4.4 40 times, and linebacker Jeremiah George has run a 4.6. But what stood out on the fields last weekend was the playing speed on display, even by the guys who didn't run "track times" in predraft workouts.
Calvin Pryor, the No. 1 pick at safety, is known for his physical play, and even though he couldn't hit anyone, he was flying around the field all weekend looking like he desperately wanted to. Saunders was similar in showing first-step burst, good acceleration in and out of his breaks, and "flat-out speed," as Rex Ryan put it in his last news conference of camp.
Second-round TE Jace Amaro didn't necessarily raise eyebrows with his 40 times this winter, but he showed himself to be extremely athletic, with enough speed to get vertical and stretch the seam. Sixth-round DE Ikemefuna Enemkpali was also showing flashes of a great first step and burst off the ball, with closing speed to get to the QB. To be fair, everything changes once the pads go on, but as Ryan also said over the weekend, "speed kills," and the Jets have plenty of it.
The Importance of Football IQ
The other thing that can't be underestimated is intelligence. It's not just the ability to grasp the complexities and sheer volume of the NFL playbook, and do it quickly, but having the football IQ to go out and play instinctively within the system. Just as important is the players' understanding of the scheme as a whole, not just their own little piece of the pie. That's one of the things Ryan stressed when speaking about Pryor.
"Smart, instinctive and on top of it," he described his new safety. "It's rare that it comes easy. But he's really catching it to where he doesn't just learn his position but he's learning how the defense works. I think that's been impressive."
That sort of thing leads to faster play and, maybe more important, versatility. In today's NFL, having a group of players who can fill multiple roles is critical to success on the field. True to his scouting report, Pryor showed last weekend an ability to move around the field easily, both within the defense and on special teams, where he played on the punt team.
McDougle is another guy whose calling card is his physical style of play. But he also impressed Ryan with the same sort of versatility that Pryor displayed.
Ryan said he's "just a physical guy, really can do a bit of everything," Ryan said. "He's got hands for the interception. He can find it. He can play press. He can play off. He can play outside. He can play inside."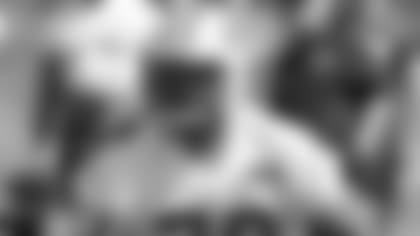 Another player who showed smarts and versatility and impressed Ryan was seventh-round pick Trevor Reilly, who's also tough and physical and loves football. But he can contribute at inside or outside LB and on just about every special teams unit. A.J. Edds, though not a rookie, is a young linebacker looking for a roster spot — and was signed at the end of camp because of intelligence and versatility.
Others also fit the bill. G Dakota Dozier can line up on either side of the O-line and also can play tackle in a pinch, George will have to contribute heavily on multiple special teams units to make the roster, and Evans can develop into a threat as both red zone receiving target and return man.
The key word is develop. While the Jets may have found immediate starters/contributors in Pryor and Amaro, and maybe even Dozier and McDougle, many of this year's rookies will take some time to grow into NFL players. But if you are looking to learn anything about the Jets out of this camp, it's that there is a philosophy and a plan in place to build this roster under Ryan and John Idzik, and the 2014 rookie class looks to fit the bill.