This is the first in a series of features on the 2017 NFL Draft, position by position. Today's positions: Tight Ends. The Jets' TE roster synopsis is followed by five players considered top candidates at TE.
*We all know the Jets haven't thrown to their tight ends much the past two seasons. The 26 catches for 268 yards and one touchdown are all NFL lows for that span.
We also know that the offense that new Jets coordinator John Morton comes from, the New Orleans Saints, targeted their tights a lot more. Their 171 receptions and 1,833 yards were both 11th in the league, their 15 TDs eighth. Presumably he'll want to throw to the Green & White tight ends more as well.
Of the veterans currently on the Jets roster — Austin Seferian-Jenkins, Eric Tomlinson and Braedon Bowman — only Seferian-Jenkins had any receptions last season (10) and has any career catches (55). And ASJ will sit out the first two games of the coming season on league suspension. Kellen Davis, the last Jets TE to catch a TD (from Geno Smith at Oakland in 2015) is an unrestricted free agent.
But the draft beckons, and as NFL.com draft guru Mike Mayock said after the East-West Shrine Game in January, "This may be the best tight end class I've seen since I've been doing this."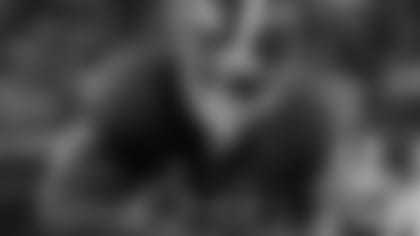 Five Top Tight Ends in the Draft
O.J. HOWARD, ALABAMAHoward (6'6", 251) is "the crown jewel of an exceptional class," according to Rob Rang of cbssports.com. His receiving numbers for the Crimson Tide were so-so but when the spotlight shined brightest, in the last two national championship games vs. Clemson, he combined for nine catches, 314 yards and three TDs. He had an outstanding Senior Bowl and Combine, where he was the top TE in the 3-cone (6.85 seconds) and 20 shuttle (4.16) and second in the 40 (4.51). His size and want-to showed up in improved blocking in 2016. He could even go sooner than the Jets' first pick at No. 6.
DAVID NJOKU, MIAMINjoku (6'4", 246), a North Jersey product, was a part-time starter for the Hurricanes last year as a redshirt sophomore and is still rough around the edges at the position with some drops and focus lapses. However, he's an impressive physical talent who was a national high jump champ at Cedar Grove HS and also jumped at The U. He did well at the Combine in the vertical and 3-cone and his wingspan (35¼ inch arm length) was second-best in this year's group.
EVAN ENGRAM, MISSISSIPPIEngram (6'3", 234) can be a matchup nightmare for opponents of the NFL team that drafts him and makes him a pass-catching TE. He contributed all four of his seasons with the Rebels and turned in a strong senior season (65 catches, 926 yards, 14.2 yards/catch, eight TDs). He lit it up at the Combine with the quickest TE 40 time (4.42) and second-fastest 3-cone (6.92). His blocking skills aren't nearly as accomplished either in-line or on the move. He's reported to be a hard worker and a good teammate.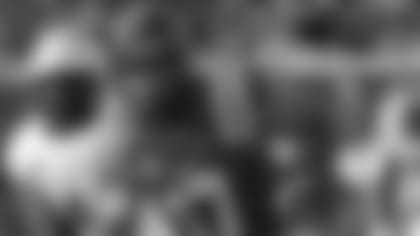 GERALD EVERETT, SOUTH ALABAMAEverett (6'3", 239) also showed his pass-catching chops after coming to the Jaguars' program the last two seasons (combined team-high 90 catches, 1,292 yards, 12 TDs). He turned in good vertical (37.5") and 3-cone (6.99) showings at the Combine. He has good speed (4.62 in the 40) and small hands as a receiver, while as a blocker it's been noted he's aggressive but not polished and like Engram looks to be more receiver than blocker.
JAKE BUTT, MICHIGANButt (6'5", 246) was a productive four-year player for the Wolverines both receiving (last two years combined: 97 catches, 1,200 yards, seven TDs) and blocking. His draft status took a major hit due to a torn ACL suffered in the one-point Orange Bowl loss to Florida State. Butt has said recently he's ahead of his rehab schedule and could return to action by training camp. That sounds optimistic but if he can clear the medical hurdles, he could be a fourth-round bargain.
NFL.com Lists Its Top 50 Overall Draft Prospects for 2017