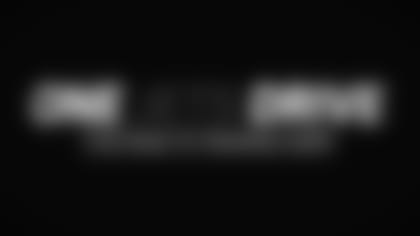 The New York Jets will debut their first-ever, all-access Facebook Watch Series on Tuesday, June 19. One Jets Drive: The Road to Training Camp is a six-episode series that offers an inside look at the seven months between the end of the 2017 season and the beginning of the team's 2018 Training Camp.
Airing every Tuesday through July 24, episodes will feature storylines chronicled by the Jets 360 Productions team. General Manager Mike Maccagnan will discuss his multiple plans in free agency and how a bold trade came together, while Head Coach Todd Bowles will elaborate on what he saw during a spring marked by competition and chemistry.
The in-depth access and interviews will bring fans closer to some of their favorite Jets and introduce new ones. Watch as defensive lineman Leonard Williams unlocks the doors to his home and shows how the "Big Cat" coexists with his pair of Cane Corsos, while the emerging safety tandem of Jamal Adams and Marcus Maye talk about what's next in their sophomore seasons. New additions Trumaine Johnson and Avery Williamson discuss the free agency process and their moves to the Big Apple.
Quarterback Josh McCown reflects on his career and family from his home in North Carolina, while veteran offensive lineman Kelvin Beachum will show how he is trying to make a difference in his hometown community of Mexia, TX. Rookie defensive lineman Nathan Shepherd shares his journey from working odd jobs in Canada to becoming a third-round draft pick in the 2018 NFL Draft. And rookie quarterback Sam Darnold's initial 24 hours as a Jet will be revealed for the first time.
Additional player features will include offensive linemen Brian Winters and Spencer Long, quarterback Teddy Bridgewater as well as linebackers Darron Lee and Jordan Jenkins. The series will also showcase the retirement celebration of Jets Legend Nick Mangold, the NFL schedule release and much more.
One Jets Drive: The Road to Training Camp will air exclusively on the Jets Facebook Watch page. In addition, series segments will be featured on newyorkjets.com, the team's official YouTube page and on Twitter.
To view One Jets Drive: The Road to Training Camp visit facebook.com/onejetsdrive. Each episode will be promoted in a new show notification to all followers of the show page.