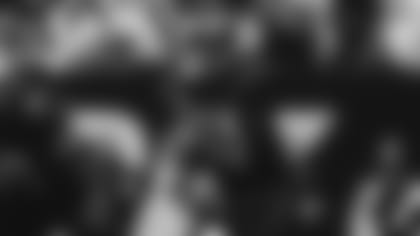 Heading into his third professional season in the NFL, quarterback Sam Darnold has efficiently stacked valuable experience that can serve as an advantage for 2020. And when it comes to quarterbacks in the league, NFL Network's Kurt Warner emphasizes the importance of that experience, particularly being familiar with an offensive system for multiple years in a row.
"The biggest thing is that when you play this position, everything happens in three or four seconds," Warner said. "So, you've got to decipher and understand and see defenses and get to the right guy in three or four seconds every single snap. The blessing of being in a system is that you're getting to a point where everything becomes second nature. You hear a play and then you go, 'okay I know what I'm doing on that play.' Any time that you don't have to think any more and you can just play and react is a benefit for any player, specifically a quarterback in the NFL."
Since being drafted in 2018, Darnold has been required to learn two different offensive systems in as many years, and in the year prior he had been in a completely different scheme as the starter at USC. In both 2018 and 2019, the 22-year-old took his biggest leaps in his game as the season went on and he gained more knowledge in the offense, improving his touchdown-to-interception ratio in the second half of both seasons.
Last year, from Weeks 1-9, the 6'3", 225-pound Darnold threw 6 touchdowns and 9 interceptions, then improved to 13 touchdowns and 4 interceptions from Weeks 10-17.
"That's what happens. You get more and more comfortable, you get more and more time with a coordinator and within a system and that stuff becomes second nature," Warner said. "So, now you can allow your ability and your athleticism and your thoughts to just take over because you know what's going on around you."
He added: "When you're changing that every single year, you never get to the point where you can simply just play football. That's where I think the benefit is going to be is that Adam Gase is going to know Sam Darnold a little more, Sam Darnold is going to know this offense a little bit more, the guys around him are going to understand what they're trying to do, and it's going to allow him to become more of what he's probably going to be in the long term because we're going to see him playing football as opposed to thinking."
Finding consistency in a coordinator and offensive system for a second year in a row will permit Darnold to hit the ground running for year three.
"I think you continue to look and grab a hold of moments where you go, 'this is what we believe he can be for us,'" Warner said. "We saw those moments last year through stretches where you go, 'man, we're really starting to put this thing together.' And that's what you're hoping for in a young quarterback is that every year there's growth, and every year you're starting to see more consistency game in and game out. To believe that once you get those pieces around him, if he gives you this, then you've got a chance to be really, really good."