Jacoby Ford sees a lot to like, now that he's a new Jet.
"My visit went extremely well. I was just impressed with everything," said Ford, the former Oakland wideout and kickoff returner who also visited the Browns but signed earlier today as an unrestricted free agent with the Green & White. "Everything that was presented to me felt right. I felt comfortable here."
At the top of the list is head coach Rex Ryan.
"I met him yesterday officially," Ford said of his two-day visit to the Atlantic Health Jets Training Center, "but we crossed each other's paths before. He's great, just a real down-to-earth guy, a laid-back, good coach."
But Rex wasn't the only coach that had Jacoby's attention. There is coordinator Marty Mornhinweg's offense. And there's a reunion for the 5'9", 190-pounder with his former Raiders position coach, Sanjay Lal, that can't be discounted.
"I loved playing for him," Ford told me. "He was on me hard, he coaches great. We had a relationship even off the field. That was kind of big for me coming here."
And new special teams coordinator Thomas McGaughey can't be overlooked, either. McGaughey's LSU Tigers put points on the board the past three years, and Ford did the same, especially as a rookie in 2010, the last year that NFL kickoffs were launched from the 30.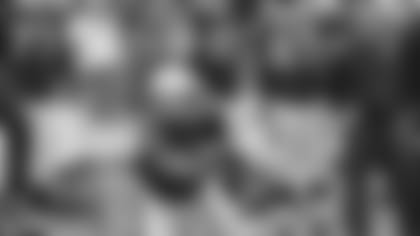 "That year, everything was just clicking. We had the right people on the return squad. Everybody bought into the scheme," he recalled of his three TD returns. "I trust they're going to get their blocks and they've got to trust I'm going to hit the hole. It's all about trust. Not one guy can do it. It takes all 11 to do it."
I asked Jacoby about his NFL distinction as the only KO returner since 1990 to have three half-opening return touchdowns in the same season.
"Yeah, most definitely," he said, well aware of the kind of impact he can have on his team. "When you can come out like that at the beginning of a game or a second  half and create some kind of spark, there's no greater feeling."
Jacoby Ford's impact in the Raiders receiving game had been limited to 57 catches, three touchdowns and a 14.9-yard average in his three seasons combined there (not counting 2012, when he sat out with a foot injury). But he's eager to get going in all phases of the game with his new outfit.
"I'm just going to be a player that goes out there and works hard and plays hard. I'll give it all I've got and try to help the team anyway I can," he said. "And I'm glad to be a Jet."