Mid-Atlantic Regional champion South Shore National Team moves onto the Little League World Series. Photo courtesy of fiveborosports.com


More than a dozen Jets employees could have been seen — and heard — crowded around televisions at the Central City restaurant in Cortland, N.Y., on Monday night, hanging on every pitch of a qualifying game for the Little League World Series. The entire organization, known for its close ties, was rooting for "Bobby," as he's affectionately referred to by friends, and son.
Robert Mastroddi, the Jets' senior director of facilities security, will be accompanying his son, R.J., to Williamsport, Pa., where R.J. will play in the Little League World Series.
"It's an incredible feeling. I'm extremely proud of him and to be honest, I'm proud of all the boys," Mastroddi said about the South Shore National team from Staten Island, which advanced to the 16-team World Series by defeating Somerset Hills, 4-0, in the Mid-Atlantic championship that night.
"They've done a good job. We've got 12 kids on the team and 1 through 12, they're all strong. Before we all even started and when they were putting it together, I said they were going to be strong and that's what we are."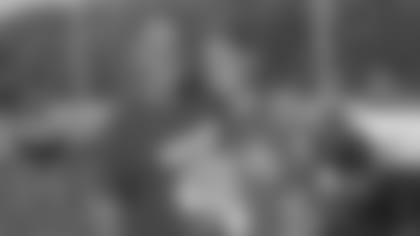 R.J., who started out in center field and now is playing right field, had quite the play to help his team advance in its first qualifying game against Delaware.
"The first game we both went in 3-0, so whoever won that game would get to the first seed," Mastroddi said. "It was a close game going into the fourth inning. We were down, 2-1, and my son came up with a runner on first and nobody out and he hit a home run to dead center field. It put them up, 3-2, and they wound up winning. It was a great moment for myself and the family."
During MSG's telecast of the semifinal victory, unbeknownst to Mastroddi, the network revealed that R.J. listed his dad as his role model.
"It was great," Mastroddi, with the New York City Police Department for 20 years, said when he heard the news. "I found out the next day, actually, from one of the Jets employees. When I came into the office, all of the employees were up on their feet and applauding. So it was kind of special and I told them, 'Please sit down, don't do that for me.'
"Someone came over to me and told me, 'I don't know if you know,' and I didn't at the time because I was watching the game in the stands, not on TV. Somebody told me that when they flashed his name they had mentioned that."
Woody Johnson, the owner of the New York Jets, has been incredibly supportive of Mastroddi as well as the South Shore National team, which is managed by Michael Zaccariello, who is also a big Jets fan.
"He's aware of what the kids are doing and he thinks it's great," Mastroddi said. "He's told me that it's a once-in-a-lifetime thing and to cherish it, which I certainly am doing."
Opening ceremonies commence today at 6 p.m. The South Shore Nationals' first game, Friday at 3 p.m. against Northwest Region champion Mercer Island, Wash., will air live on ESPN.