Each school in the 2016 College Football Playoff (Alabama, Clemson, Ohio State and Washington) is represented in the Jets locker room.
Jets OL James Carpenter won a national championship in 2009 with the Alabama Crimson Tide. Carp helped pave the way for 205 rush yards as 'Bama topped Texas, 37-21, at the Rose Bowl. This was before the college football playoff existed.
*JC: "It was an amazing feeling when we won. I think Alabama is the top team again, and I don't think they are going to be stopped this year. They are looking really good and are probably one of the best Alabama teams I've ever seen. *I feel like college football needed the playoff so they can get everything right."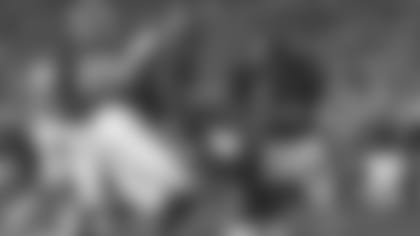 Jets WR Jalin Marshall won a national championship in 2015 with the Ohio State Buckeyes. In the semifinals, Marshall had five receptions for 55 yards along with three carries for 11 yards as the Buckeyes advanced to the NC game with a 42-35 win over the Crimson Tide. Then in a rout over Oregon, Marshall contributed five receptions for 52 yards.
JM: "It was a dream come true. You get that rush through your body, shed a couple tears and celebrate with your teammates.  I can't argue with Carp(enter) he's kind of big, but I'm all Buckeyes man. The college football playoff is great for the game, but I think they should add a couple more teams."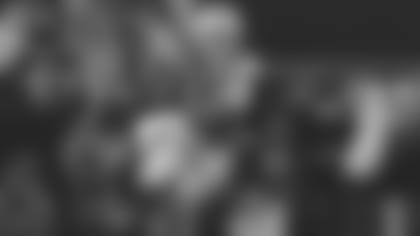 Jets TE Austin Seferian-Jenkins is a Washington alumnus and his team is in the college football playoff for the first time.
ASJ: "I'm predicting a 17-point win by Washington. James Carpenter usually just crushes everybody in general, so he doesn't really know what UW is about. He thinks that the O-line and D-line of Alabama is really strong, but I think that's one of the more underrated qualities that UW has this year. I think we have better skill players and we are about to see how good our defense is. If our defense holds up, then we will win. I think it's cool to have the playoff, but I would like to see four more teams get added into it."