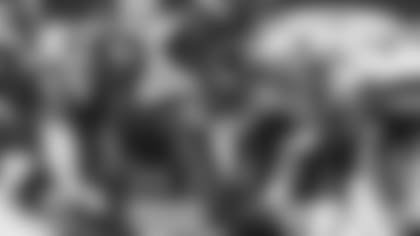 2020 has been marked by a pandemic, racial unrest and political turmoil in the United States. The sports world has been flipped upside down with the NBA, MLB, MLS and NHL competing successfully, and in two cases completing their seasons in bubbles. And the one thing that has been a virtual certainty in the NFL since the start of the century — the New England Patriots atop the AFC East — is no longer.
Tom Brady is still winning and played in prime time this weekend, leading the Tampa Bay Buccaneers in a division clash against the New Orleans Saints on Sunday night. Bill Belichick, the sport's longest-tenured head coach who has the NFL coaching record of six Super Bowl wins, is in an unfamiliar spot as the Patriots (2-5) line up Monday night in prime time against the winless Jets (0-8). The Pats haven't lost four consecutive games since 2002, the last time the Jets won the AFC East. According to ESPN Stats & Info, before last week's 24-21 loss to the Bills, there had been 284 losing streaks of at least four games and New England was the only team without one.
"That's something that I've never seen them have to go through," said Jets Head Coach Adam Gase when asked about the Patriots' current state. "I might have been a GA [graduate assistant] at LSU in college the last time I remember ever hearing about New England losing four in a row, so it's been a while."
The Jets suited up nine rookies last week against the Chiefs and the development of the team's younger players will be one of the top storylines of the season's second half. Mekhi Becton, the No. 11 overall selection in last April's draft, continues to turn heads with his mauling ways.
"It means a lot going against anybody, but the Patriots like they say, they're the Alabama of the NFL," Becton said. "It's great to go against the best, it's always fun to go against the best. If you want to be the best, you have to beat the best."
But the tide has rolled against a Patriots defense that has struggled to stop opponents on the ground, yielding 140.4 yards per game. Becton, whose nationally televised debut against the Broncos was cut short because of a shoulder injury, isn't caught up with what pundits are saying about the NFL's only winless team.
"We're just worried about going in there and trying to get this first win that we need," Becton said. "That's this whole team's mindset, that everybody's mindset in this building. We're all worried about getting this one win."
Speaking of one, the Jets might have available their top three receivers — Jamison Crowder, Denzel Mims and Breshad Perriman — for the first time in 2020. Mims has impressed with 6 receptions in his first two NFL games; Crowder, who is averaging 96 yards receiving a contest, has missed the past two games with a groin ailment; and Breshad Perriman, has been limited to 11 catches this season and missed Week 8 action with a concussion. They, and other WRs, are expected to see a lot of man coverage from a Patriots team that will want to get after QB Joe Flacco, who is expected to start for the injured Sam Darnold.
"It's not going to be a secret what coverage they're going to play against us, we've got to do a good job protecting and then we've got to go get the ball," Gase said. "We have to find a way to, when we do catch a ball underneath, of getting some catch-and-run, slashing, making sure we get vertical and break a tackle."
The new-look Patriots offense again will be led by Cam Newton. After defending against Brady, one of pro football's deadliest pocket passers, for close to two decades, the Jets will contend with a scuffling dual threat. Newton (6-5, 245) had 0 TDs and 5 INTs through the air in Weeks 6-8. His 6 rush scores are a key piece of the NFL's No. 3-ranked rush offense.
"There is a reason he was a former MVP," said Jets CB Bless Austin of Newton. "He can move around, he can move the pocket. He's a veteran, so he has the ability to check in and out of things when his offense is not in a comfortable situation versus a defensive play call. He's a veteran, a dude who knows where to go with the ball and he's not too fond of making too many bad decisions to put his team in a bad place to win. So it's all about being in the right place, so those plays can come."
The plays haven't come as easy this year for the Patriots, a club that not only lost Brady in free agency but had more players opt out (coronavirus) than any team in the league -- LB Dont'a Hightower, S Patrick Chung and RT Marcus Cannon. As the Jets start the second half of their schedule, they are looking up in the division. And for the first time in a long time, so are the Patriots.
"Anytime you play on Monday night, you know you're the only game on," Gase said. "And if that brings some extra juice for us, then I'm all for it. I've seen it happen before where I have seen guys that get amped up for these night games and like playing in these types of environments."