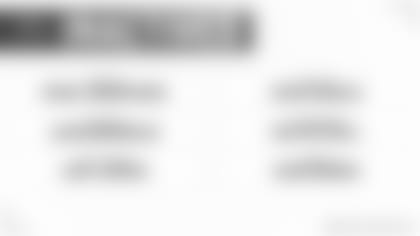 As Monday night openers go, this one has it all and then some.
The Jets and Bills are two AFC East teams with great expectations in mind when they kick off their 2023 regular seasons against each other tonight at 8:15 p.m. at MetLife Stadium.
For the Jets, the long offseason of hopes and plans are over as head quarterback Aaron Rodgers leads into battle a roster filled with Pro Bowlers and Rookie of the Year recipients and leaders in all shapes and sizes. For Rodgers, it will be his first home game as the Green & White QB in front of the home fans, after getting a little taste of what that will be like two weeks ago when the Jets "visited" the Giants to end the preseason. He'll be angling not only for a superb debut in his new shade of green but also an extension of his MNF streak to 10 consecutive victories.
But the battle is joined by the Bills, guided by their own elite QB in Josh Allen and their own impressive roster as they attempt to reign as division champions for a fourth consecutive season. They've won five of their last six meetings overall against the Jets and four of their last five in the Meadowlands, with the only blemish last season's 20-17 MetLife Jets win.
The Rodgers debut, young head coaches on the move in Robert Saleh and Sean McDermott, Jets Nation vs. Bills Mafia, framed by a solemn stadium tribute on the 22nd anniversary of Sept. 11, 2001 — all will unfold over the course of three hours and bring a climactic end to the opening week of NFL games. And the winner, of course, will share a symbolic yet still significant piece of the AFC East top spot as midnight approaches.
As always, not all Jets on the 53-player active roster will be in uniform for this game, and some were tough decisions by Saleh and his staff. This is the Jets' six-man inactive list, which includes DL Carl Lawson and rookie RB Israel Abanikanda:
WR Jason Brownlee
WR Irvin Charles
RB Israel Abanikanda
LB Zaire Barnes
DL Carl Lawson
T Max Mitchell
Buffalo lists five players on its inactive list, the newsiest being S Damar Hamlin, who has come back from his serious health episode when the Bills played the Bengals on Jan. 2. Hamlin, who suffered a cardiac arrest on the field during the game, played in all three Buffalo preseason games., but he's deactivated for this game. In part that's because S Micah Hyde, who missed almost all of last season with a neck injury, was the only player listed on the team's injury report all week, practiced full Saturday, and is set to return to action against the Jets.
S Damar Hamlin
CB Kaiir Elam
DE Kingsley Jonathan
G Germain Ifedi
T Alec Anderson
See the Jets on the field for warm-ups before the big game against the Bills.