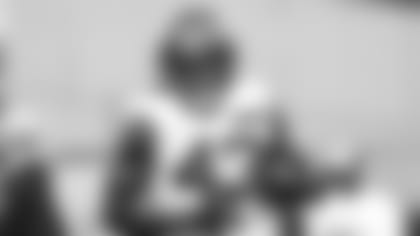 The Jets have signed TE Izaiah Gathings.
Gathings (6-4, 222) played wide receiver at Middle Tennessee State. He finished second on the team with 60 receptions for 559 yards and 2 touchdowns in 12 games (11 starts) last year. Gathings had 24 receptions, 302 yards and 1 touchdown in 2021, his first season with the Blue Raiders. He began his college career at Gardner-Webb, totaling 101 receptions, 1,341 yards and 13 scores.
Gathings participated in the Jets' rookie minicamp as a tryout player.