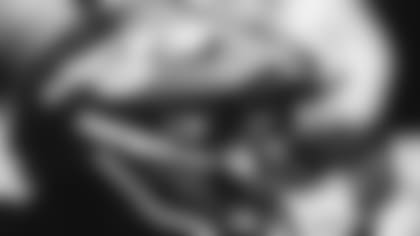 The Jets have signed RB Josh Adams and LB Paul Worrilow to the active roster and placed CB Trumaine Johnson and WR Josh Bellamy on injured reserve.
Adams joined the Jets' practice squad Sept. 1 after spending the 2018 campaign with the Eagles. The second-year back, a Notre Dame product who went undrafted, led Philadelphia with 511 rushing yards last season and scored three touchdowns in 14 games (five starts). The 6'2", 225-pounder also recorded seven receptions for 58 yards.
Worrilow last signed with the Ravens in August but requested to be released the following day as he contemplated his NFL future. The 29-year-old first signed with the Falcons as an undrafted free agent out of Delaware in 2013 and spent four seasons with Atlanta before joining the Lions in 2017. The 6'0", 230-pounder signed with the Eagles the following year but tore his ACL on the first day of OTAs and was placed on injured reserve. In 72 career games (52 starts), Worrilow has collected 415 tackles, four sacks 11 pass defenses and two interceptions.
Johnson played in seven games this season (five starts) and recorded 25 tackles, two pass defenses and one interception. The eighth-year pro suffered an ankle injury against the Jaguars in Week 8 and was inactive against the Dolphins last weekend. The 6'2", 213-pounder has totaled 393 tackles, 74 pass defenses and 23 interceptions in 102 games (77 starts).
Bellamy recorded two catches for 20 yards in seven games after signing with the Green & White in the offseason in addition to six special teams tackles, the second most on the team. The fifth-year pro has accumulated 1,019 yards and five touchdowns on 78 receptions.