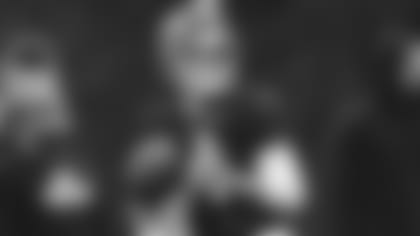 The Jets have signed QB Trevor Siemian to the active roster and signed CB Craig James to the practice squad.
Siemian (6-3, 220) signed with the Jets practice squad Sept. 26. In six NFL seasons, he's started 30 games and thrown for 7,027 yards with 42 TDs and 27 INTs. In two appearance the Bears last season, Siemian went 15-of-26 for 184 yards with 1 TD and 1 INT. A seventh-round pick of the Broncos in 2015 out of Northwestern, Siemian played his first three seasons in Denver. He had a 13-11 mark as a starter in 2016-17, totaling 30 TDs and 24 INTs. This is his second stint with the Green & White as he was signed in 2019 to back up Sam Darnold but sustained a season-ending ankle injury in a Week 2 game vs. the Browns on Monday Night Football. Most recently, Siemian signed with Cincinnati in March and was released on Aug. 29th.
James (5-10, 195) signed with the practice squad Oct. 3 and appeared in two games for the Jets this season and took 42 snaps before he was let go from the P-squad. He's spent time with Minnesota, Philadelphia and the Jets since entering the league as an undrafted free agent with the Vikings in 2018 out of Southern Illinois. James has career regular-season totals of 18 tackles, 2 pass defenses and 1 fumble recovery.