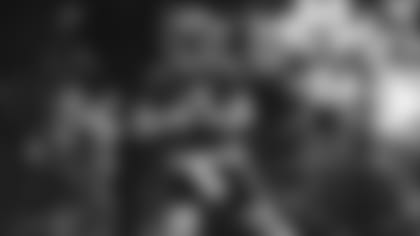 The Jets have signed QB James Morgan to the practice squad and released CB Natrell Jamerson from the P-squad.
Morgan (6-4, 229) was drafted by the Jets in the fourth round of the 2020 draft out of Florida International. He did not play in a game for the Green & White last season and threw for 163 yards, 2 TDs and 1 INT while completing 19 of 35 passes (54.3%) in the preseason. He was a final cut and signed with the Panthers practice squad. He was released Nov. 12, signed with the Steelers P-squad Nov. 15 and was released Nov. 23. In two seasons at FIU (24 games), he threw for 683 yards, 5,312 yards, 40 TDs and 12 INT while completing 61.5% of his passes.
Jamerson (5-11, 200) signed with the Jets practice squad Oct. 6 and was released Oct. 28 before re-signing to the P-squad Nov. 2. He was most recently with the Saints, the team that drafted him in the fifth round out of Wisconsin in 2018. He also had stints with the Texans (2018), Packers (2018) and Panthers (2019-20). Jamerson has 13 tackles and 1 pass defense in 21 games. He's taken 133 snaps on special teams and 3 defensive snaps.