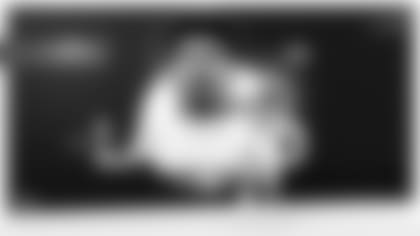 The Jets have signed unrestricted free agent WR Allen Lazard, who spent three of his five NFL seasons playing for Green Bay under offensive coordinator Nathaniel Hackett, now with the Jets.
Lazard (6-5, 227) originally signed with Jacksonville as a school-record-setting yet undrafted free agent out of Iowa State in 2018, the season before Jets RB Breece Hall began his college career with the Cyclones. He was signed off the Jaguars' practice squad by the Packers in December 2018 and year by year became a more trusted target for Aaron Rodgers.
In his four full seasons in green and gold, he caught 169 passes, most of them from Rodgers, for 2,236 yards (13.2 yards/catch) and 20 touchdowns. In the first three of those seasons, Green Bay's OC was Hackett, who left to become Denver's head coach last season. After re-signing for the '22 season as a restricted free agent, Lazard led the Pack with career highs in targets (100), receptions (60) and yards (788) and had six TD catches.
Another way to look at Lazard's rise is by way of "receiver rating," using the NFL's passer rating formula but only on passes targeted for receivers. Among the NFL's 59 wideouts with at least 160 receptions the past four seasons, Lazard has a 110.1 rating that is ninth-best on that list. Five passes targeted for Lazard last season were intercepted, but in the previous three seasons, he had 14 TDs and no INTs on passes targeted for him.
His size is a big part of his game, especially on third down. He's also known for his blocking vs. the pass and vs. the run.
Jets fans may remember Lazard from Week 6 last season at Lambeau Field, when he caught four Rodgers passes for 76 yards, including a second-quarter 35-yarder and Green Bay's only touchdown on a 25-yard third-quarter catch in the Jets' 27-10 road win.
What uniform number might Lazard wear as a member of the Green & White? He sported No. 13 all five of his seasons with Green Bay, but the late Don Maynard, the Jets' legendary wideout, had his No. 13 retired in 1987. But Lazard has also been comfortable in 19 (his number with the Jaguars) and 5 (his number when he was setting ISU's records for receptions and receiving yards from 2014-17). QB Mike White, who signed with Miami this week, wore No. 5 for the Jets, and No. 19 was worn last season by QB Joe Flacco, who is a UFA, and was displayed most notably on the Jets by WR Keyshawn Johnson from 1996-99.