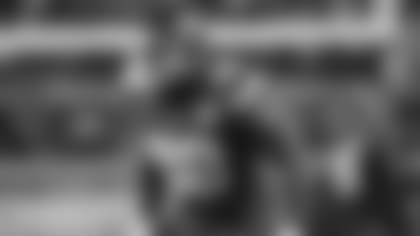 The Jets have signed DL Kendall Reyes and waived/injured DL Shaneil Jenkins.
A second-round pick of the Chargers in 2012, the 6'4", 300-pound Reyes has suited up for three NFL teams and totaled 146 tackles and 14.5 sacks in 76 career games. The Connecticut alum, who most recently played with the Kansas City Chiefs in 2016, was in San Diego from 2012-15 and appeared in two contests for the Redskins in 2016.
The Jets signed Jenkins on July 28th, but the former Division II star was slowed by injury the past week.