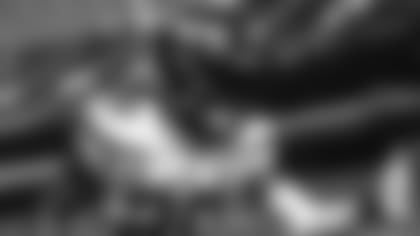 Marcus Maye, a veteran safety whom the Jets applied the non-exclusive franchise tag to on March 9th, has signed his one-year tender.
GM Joe Douglas reiterated this offseason that he wants Maye wearing a Jets uniform for the long-term and added he has had productive conversations with Maye's representatives. The Jets and Maye have until mid-July to agree on a long-term contract extension or Maye will play the 2021 season under the one-year tender.
"Marcus is a valuable member of this organization," Douglas said. "Someone that started his career here, someone that's been a pro's pro. He's smart, reliable and has provided outstanding leadership. Our plan hasn't changed. We're in the process of working to have Marcus be here long term."
A second-round pick out of Florida in 2017, Maye has recorded 266 tackles, 6 INTs, 22 PDs, 4 FF and 1 FR in 54 games (all starts). Maye was the fifth Jet to receive the franchise designation since DE John Abraham in 2006.
"Just being here four years and stepping in from Day 1, I've loved this place," Maye said in December. "I've enjoyed it, the people here, my teammates. Even though there have been a lot of changes throughout my years here, I've always been the same person. I've always showed up to work, ready to go and try to win a game for the Jets. The New York atmosphere, I love it. I enjoy being here, I love being here. … These past four years have definitely been the most exciting. A lot of ups and downs, but I wouldn't ask for anything else."