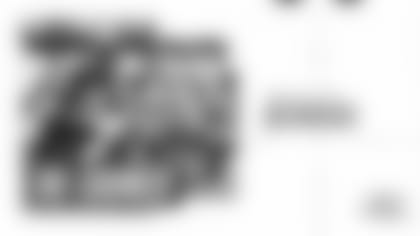 Braxton Berrios made it official on Tuesday, re-signing with the Jets. The signature was a bit anticlimactic after Berrios took to social media on Monday and declared, "WE'RE BAAACK."
Named All-Pro first team byTthe Associated Press and a Pro Bowl alternate, Berrios was the NFL's leading kickoff returner (30.4 yards/return) and No. 3 punter returner (13.4/return).
"There are guys who don't want that smoke if you know what I mean," special teams coordinator Brant Boyer said of Berrios. "They don't want to run up there full speed and that's what I'm asking him to do. A lot of guys will padder their feet, a lot of guys will go outside when there's an inside return to avoid the hits. He doesn't do that and those are the kinds of returners that I like and you look for, the guys that hit it 100 miles per hour. They can set up the blocks and that returner has to be the best blocker we've got and what I mean by that is he has to set up everybody's blocks. It all works together."
Berrios also broke out on offense, establishing career highs with 46 receptions and 431 receiving yards while totaling 5 TDs. Berrios had a 102-yard kick return TD against Jacksonville and in a Week 17 contest against the Buccaneers he became the first Jets WR to score a rushing TD and a receiving TD in the same game.
A sixth-round pick of the Patriots in 2018, Berrios, a Miami (FL) product, was claimed off of waivers from New England on Sept. 1, 2019. In 48 games with the Jets, Berrios has 89 receptions for 940 yards (10.6 avg) and 5 TDs. He scored 2 rushing TDs this past season and his career punt return average is 11.5.
Berrios returns to a pass-catching group that includes Elijah Moore and Corey Davis, and added former Bengals TE C.J. Uzomah in free agency.
"Braxton has been awesome since we brought him in and he's an asset to this team," Jets GM Joe Douglas said this offseason. "And for us, it's important to keep the guys that do things the right way and carry themselves the right way."