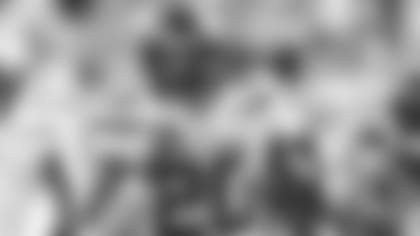 Jets RB Breece Hall has returned to practice after he was placed on the active/physically unable to perform list July 19.
Hall (6-1, 220) sustained a torn ACL last season during the second quarter of the Jets' 16-9 win at Denver in Week 7. At the time he got hurt, he led the Jets with 80 rushes, 463 yards and 4 TDs. Hall averaged 97.3 scrimmage yards per game and had both a 100-yard performance rushing and receiving.
Robert Saleh said on July 20 of Hall's return timetable: "He looks really good. Someone gave me a little whisper that he hit 23 (mph) on his GPS, so he looks really good. He looks strong, he's in really good shape. Obviously, we're going to do good by him and make sure that we slow play it, but he's in really good shape."