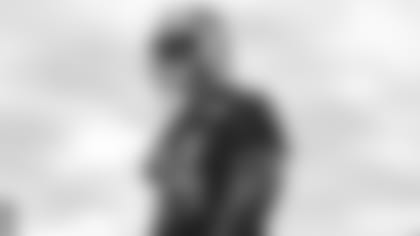 When the Jets returned to practice Wednesday, Sam Darnold was suited up for his first team workout since the rookie quarterback suffered a strained foot against the Miami Dolphins on November 4th.
Darnold, who started the first nine games of the season, was inactive for the team's 41-10 loss to the Bills in Week 10 and was a spectator at practice Monday. But he told reporters his foot felt "really good" and that he had resumed jogging. He also expressed a desire to face the New England Patriots, a team that has dominated the AFC East for the past two decades, on Sunday at MetLife Stadium.
During light positional work, Darnold was a spectator as both veteran Josh McCown and Davis Webb took reps. If Darnold remains on the sideline this weekend, McCown would be in line to get his second start of the season.
"He's learning every week.," said head coach Todd Bowles of Darnold. "When you start in this league as a rookie quarterback, you're going to learn different things every week. Good and bad. Just the maturation of the offense is the biggest thing and understanding when he can take chances on and when he can't take chances."