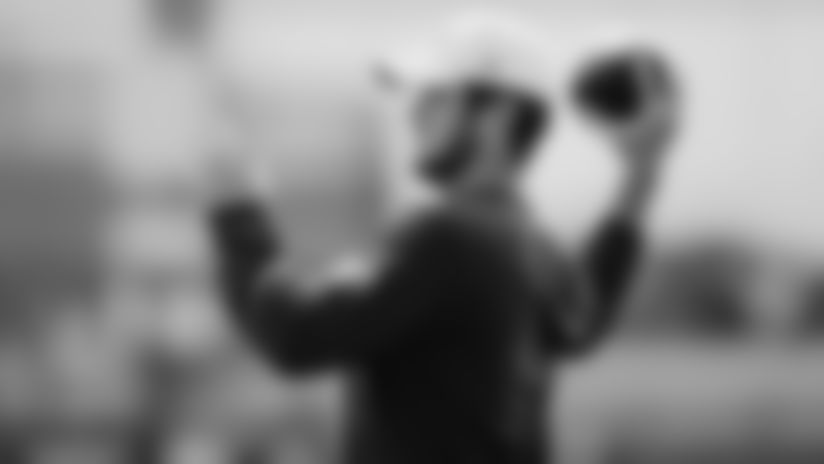 Jets quarterback Sam Darnold is a step closer to returning to the field, but still has hurdles to clear before receiving the green light to play against the Eagles on Sunday.
"Sam has been cleared for non-contact. He'll begin throwing today," head coach Adam Gase told reporters during a conference call. "He's been working on his conditioning. He can't lift yet and we still have some evaluations to do as the week goes on and kind of monitor what's going on with him. As far as whether he's in or out for Sunday, it's still a question mark for us. We still have to let the doctors do their thing. I know it's not the clear-cut answer that we were hoping for, but the positive thing is, it gives us a chance to get him out at practice and being able to go through all of that stuff. He just can't have any contact."
Darnold, who's itching to practice again with his teammates after missing two games with mono, will continue to follow the doctors' instructions to remain on track.
"I'm super anxious to get out there, but right now, I have to control those emotions and really just let the doctors tell me what I have to do and what needs to happen before I can get back out there," he said. "Hopefully I get to do some more physical activity and we'll kind of go from there."
If the Jets played Tuesday, the second-year quarterback wouldn't be able to suit up. In a perfect world, he'd like a full week of practice before returning to game action, but the 6'3", 225-pounder is confident he could perform in a pinch if he's cleared later this week and his number is called Sunday against Philadelphia.
"I feel like I could play right now," said Darnold, who has felt 100% for the past week or so. "That's obviously coming from a place without practicing or anything with the last three weeks, but I'm pretty confident in myself that I'd be able to go out there and adapt. For me, it's the timing aspect of everything. It's dropping back and putting a ball where it needs to be and that kind of stuff."
Unfortunately, the USC product is at the mercy of something that's out of his control, which has been the most frustrating part of the 22-year-old's recovery. But Darnold feels like he's set himself up well for when he returns because of his offseason conditioning work although his physical regiment has been limited the stationary bike and walking, which he began last week.
"I've been doing everything I can. I've been exercising as much as I can so far and that's really it," he said. "For me, it's about doing what the doctors say. It's out of my control, my spleen at this point is going to do what it's going to do and right now. If they say I can get some cardio in, getting as much cardio in as I can, making sure that I'm in shape, so that if I were to go out there and play a game, I'd hold up."
Jetcetera
Wide receiver Demaryius Thomas (knee/hamstring) is being evaluated to see if he can practice Wednesday or Thursday. … ILB C.J. Mosley (groin), OLB Jordan Jenkins (calf) and WR Josh Bellamy (shoulder) are all week-to-week. … Rookie defensive tackle Quinnen Williams (ankle) is set to return barring any setbacks and is expected to practice Wednesday. … Gase left the door open for lineup changes along the offensive line, saying, "We're going to put the five guys that we think give us out best chance out there."