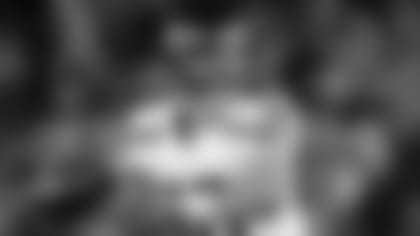 We still have four quarterbacks on the 53-man roster, but the identity of one of them changed today.
Brady Quinn is now wearing green and white.
Quinn, who replaces Graham Harrell, signed last week, in the QB rotation, was the first-round choice (22nd overall) of Cleveland out of Notre Dame in 2007.
He's had a rocky road since coming to the NFL. In his three seasons with the Browns, he played in 14 games with a 3-9 record in 12 starts. He was traded to Denver for RB Peyton Hillis and two draft picks in 2010, spent two seasons with the Broncos without getting in a regular-season game, played for the Chiefs last year, was declared a free agent in March, signed with Seattle and was cut by the Seahawks on Saturday.
His career passing line is 296-for-550 (53.8%) for 3,043 yards, 12 touchdowns and 17 interceptions, for a 64.4 passer rating.
Quinn had a decent preseason this year before the 'Hawks decided to back up Russell Wilson with Tarvaris Jackson, completing 22 of 38 (57.9%) for 271 yards, two TDs, no INTs, and a 97.6 rating.
Quinn, wearing uniform No. 9, is on the practice field today as the Jets have returned to the Atlantic Health Training Center to begin the work week leading up to Sunday's season opener against Tampa Bay. We'll visit with him later in the locker room after practice is over.
Also this afternoon, the Jets released QB Greg McElroy with an injury settlement.