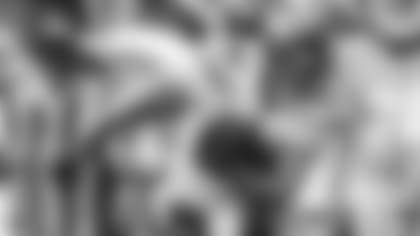 The Jets have placed TE Ryan Griffin on injured reserve and activated QB Mike White. The team also claimed S Will Parks and signed DL Freedom Akinmoladun to the practice squad.
Griffin (6-6, 255) has 27 receptions, 261 yards and 2 TDs. He's the only player on offense who has a reception in every game this season. He joined the Green & White in training camp in 2019 and has been with the team since. A Texans sixth-round pick out of Connecticut in 2013, Griffin has 206 receptions, 2,158 yards and 14 TDs in 199 games (67 starts).
White (6-4, 218) has missed the last five games on the reserve/COVID-19 list. He's played in 4 games (3 starts) and has thrown for 953 yards, 5 TDs and 8 INTs while completing 66.7% of his passes. A Cowboys fifth-round pick in 2018 out of Western Kentucky, he joined the Green & White's practice squad in 2019 and has been with the team since.
Parks was most recently with the Dolphins and was released Dec. 20. A Broncos sixth-round pick in 2016, he spent four seasons in Denver and spent time with the Eagles (2020), Chiefs (2021) and 49ers (2021) before joining the Dolphins. He has 180 tackles, 7 tackles for loss, 4 interceptions, 13 PDs, 2 forced fumbles and 1 fumble recovery.
Akinmoladun (6-3, 284) spent training camp with the Titans and has not been on an NFL roster during the season. He originally signed with the Giants in 2019 as an undrafted free agent out of Nebraska. He then joined the Bengals and played in two games in both 2019 and 2020. He's taken 26 snaps on defense and six on special teams.