Although Jets GM John Idzik is sitting comfortably with the No. 18 overall selection and 12 picks in next weekend's draft, the phone lines are open.
"Always keep an open mind, we're always listening," he said when I asked him about his trading philosophy.
Most pundits agree that the Jets needs include WR, TE, G, CB, S and OLB.  And this 2014 draft has very good to excellent depth at the WR, OL and CB positions.
"If there are a group of players that you really like and you equate them, then you could trade down and you feel like you still could get a player in that group," said Idzik on the possibility of moving back.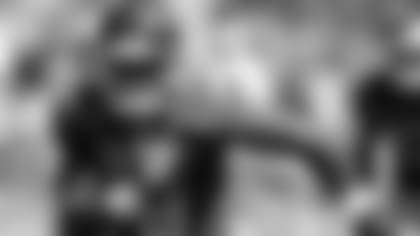 While the Jets don't comment on specific players or the depth of position groups, WRs Brandin Cooks, Odell Beckham Jr. & Marqise Lee, CBs Darqueze Dennard & Kyle Fuller and TE Eric Ebron have all been popular Jets' selections for mock drafters.
Sammy Watkins and Mike Evans are widely considered the two top WRs in this draft class, but it appears likely that both would be gone before the Jets go on the clock if they hold steady at No. 18.  The same has been said for Oklahoma State CB Justin Gilbert, who doubles as an explosive return man.
"If you have one or two that you really covet and that player might not be there by the time you pick, then what's it going to cost you to move up?" Idzik said.
With a week remaining before kickoff for the 2014 draft, the Green & White are not ruling anything out.
"We're always running through those scenarios, so we'll keep an open mind with respect to trades," Idzik said.