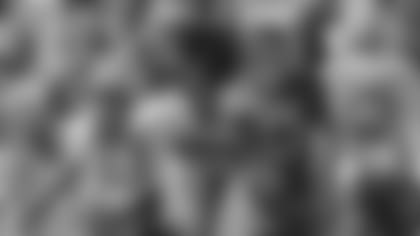 In his short 11-month stint as the general manager of the Arizona Hotshots of the short-lived Alliance of American Football, Phil Savage said that he and his staff were forced to come up with a new concept that played off the league's initials of AAF. For Savage, who is now the Jets' senior football adviser, those three letters came to stand for Adaptable, Adjustable and Flexible.
"That's what this has been all about," Savage said.
So welcome to the 2021 NFL offseason (save for Sunday's Super Bowl), a slice of time where the "this" Savage spoke of has been transformed, adjusted and reordered by the coronavirus pandemic. While the NFL successfully navigated the pandemic and completed its regular season with minimal disruption, an approach that drew praise in a recent report from the Centers for Disease Control and Prevention, scouts from the Jets and the 31 other NFL teams have been contending with an altered playing field.
First there was an uneven college season, which saw some conferences opt out for all or part of the season, players opt out and virus outbreaks that limited some teams to only a few games.
The NFL then decided to sideline its annual Combine in Indianapolis later this month, which put the spotlight on last weekend's Reese's Senior Bowl in Mobile, Ala. Next come pro days, held on college campuses, but those, too, will be restricted depending on the location and the virus mitigation rules in effect.
And then comes the NFL Draft in Cleveland at the end of April. It's all enough to make a scout's head spin.
For example, each of the NFL's 32 teams were permitted to send 10 members of their organizations to Mobile. All were required to be tested for the coronavirus every morning before the three days or practice.
"I think there was definitely attention and focus in the communication we had with them [the players] and guys are understanding that this could be their only shot to show their skill set," Rex Hogan, the Jets assistant general manager said.
The new reality has forced the Jets scouting staff to adapt on the fly, which drew praise from Hogan.
"They've been great," he said. "We've always talked about adapting, adjusting and improvising on the move with what we have to do with scouting and player personnel in general. Things happen and we have to adjust to that and make the best of the situation. Our college scouts have done a great job with that and being flexible. The pro guys have done a really good job in terms of being able to do advances without a lot of exposure other than the tape of what they've seen."
Joe D's Vision
General Manager Joe Douglas will be overseeing his second draft for the Jets. Last year's draft was novel because it was conducted virtually, with Commissioner Roger Goodell serving as the MC from his basement. Last year, scouts operated as they had in the past -- Senior Bowl, NFL Combine, pro days on college campuses -- until the pandemic shut down all of it.
Now with a new head coach in Robert Saleh and his new staff in Florham Park, N.J., the challenge is to do the job. And while circumstances may have changed, one of the constants is Douglas' vision of the type of players he wants for the Jets.
"The most important thing is the vision Joe D has for us," said Jon Carr, the Jets' director, college scouting. "The type of players we're looking for are tough, athletic, love the game and are able to impose their will each week. They're smart, willing and want to win."
New Coaches, New Systems
HC Robert Saleh, defensive coordinator with the 49ers, picked Jeff Ulbrich as his DC and early on Saleh announced his intention to switch the Jets defense from a 4-3 to a 3-4. That has altered the approach of the team's scouts, to a degree.
"All of us over next few weeks ahead of [staff] meetings [in mid-February] have to go back and tweak some of our evaluations from the fall because of a 4-3 from a 3-4 team on the defensive side and try to talk about a players fitting either or system," Savage, the senior adviser said. "There are enough coaching changes around the league that happen on a regular basis that we have to scout defensive players for both schemes. Everyone ends up with four in the front, two linebackers and five in the back.
"What Robert and Jeff Ulbrich will bring to the defense will help our scouting staff. In the 3-4 you have to project every single player, and it can get more complicated. But it gives us a more clear vision."