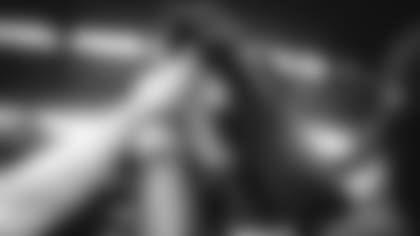 "The United Way continues to improve lives around the world and we need community-based organizations more than ever at this moment," said Jets CEO Christopher Johnson. "Everyone has been impacted by this invisible enemy and the United Way is meeting it head-on at home, helping those disproportionately impacted by COVID-19 and the economic consequences of the outbreak."
The epicenter of the current crisis is in New York City with more than one-third of the country's cases. The UWNYC Covid-19 Community Fund allows the agency to rapidly deploy resources to community-based organizations that are offering emergency relief to families and individuals in need. Support will assist vulnerable populations, such as families and individuals facing loss of income due to business and school closures and children lacking access to school meals.
"We are extremely grateful for this generous support from the New York Jets and the Johnson Family," said Sheena Wright, President & CEO, United Way of New York City. "For more than 25 years, their support for UWNYC and the communities we serve has been a reflection of the stellar leadership of the Johnson Family. These monies will provide critical support for us, and our work as a backbone for the nearly 700 community-based organization partners who are managing this crisis throughout our great City."
With cases continuing to increase in New Jersey as well, United Way of Northern New Jersey announced the creation of the ALICE Recovery Fund (#ALICErecovery), a crisis recovery fund that will address emerging needs of households that struggled to afford the basics even before COVID-19 hit. The fund will ensure the stability of the region's social service infrastructure and close gaps in needed assistance in the near-term and long-term for fragile households in poverty and those living paycheck to paycheck, called ALICE (Asset Limited, Income Constrained, Employed).
"ALICE represents many on the front lines of this crisis — supermarket workers, home health aides, office cleaning staff, and childcare teachers — those who are uniquely vulnerable to hardship from both illness and economic disruption," said United Way of Northern New Jersey CEO Kiran Handa Gaudioso. "United Way is poised to get families connected with the right support for individual needs. We will be reaching out through our extensive regional network to see that ALICE families facing ongoing hardships are not forgotten in the weeks and months to come."
New York State has the highest number of confirmed COVID-19 cases in the country and United Way of Long Island has established United Together: A Response Fund for COVID-19 to help meet the basic needs of families affected by the public health emergency. This includes providing financial assistance, food cards, as well as utility, rent and mortgage assistance. Grants will also fund nonprofit organizations that have deep roots in the community and support families, seniors, veterans and special populations.
"The New York Jets and the Johnson Family immediate response to the COVID-19 outbreak is exemplary and represents the best of corporate America," said United Way of Long Island President and CEO Theresa Regnante. "Their long-standing commitment to Long Island has only been more greatly enhanced by this generous contribution that will help assist the challenges that so many now face."