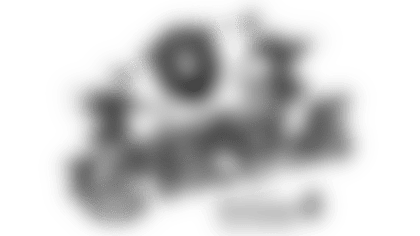 The New York Jets and STOMP Out Bullying continued their fight against bullying at the fourth annual Jets Tackle Bullying Educators Symposium presented by Bethpage Federal Credit Union on August 29 at MetLife Stadium. More than 200 educators, coaches and athletic directors from across the tri-state area attended the event prior to the team's preseason game against the Philadelphia Eagles.
"We are beyond excited to partner with STOMP Out Bullying and Bethpage Federal Credit Union to host our fourth annual Jets Tackle Bullying Symposium," said Jets Senior Director, Community Relations Jesse Linder. "This is a great opportunity to support our local educators with valuable tools and information and we look forward to continuing our fight against bullying as a team."
Hosted by CBS 2 reporter Alice Gainer, the symposium focused on digital resilience and student-athlete culture building. Digital literacy expert, Diana Graber, and Positive Coaching Alliance trainer, Randy Nathan, delivered presentations to the attendees. Additionally, Ross Ellis, founder and CEO of STOMP Out Bullying and national bullying prevention expert, joined Ms. Graber for a conversation and Q&A on digital wellbeing.
The Jets introduced Bethpage Federal Credit Union as the presenting partner of the Jets Tackle Bullying program which aims to create awareness about a national epidemic that impacts every community by reaching educators and students in the tri-state area through school visits, annual educator symposium and weekly programs that celebrate students who are working to resolve bullying in their schools.
"Bethpage is thrilled to have been a part of today's symposium," said Linda Armyn, Senior Vice President, Bethpage Federal Credit Union. "Bethpage is working with the New York Jets to help expand the Jets Tackle Bullying Program onto Long Island. Today, we invited educators from Long Island school districts to join us at the symposium. We look forward to working hand in hand with the Jets to put an end to this epidemic."
"It is such an honor to work with the New York Jets and Bethpage Federal Credit Union," said Ross Ellis, Founder and CEO, STOMP Out Bullying. "By uniting forces, we educate students about changing the culture. We are witnessing a rise in bullying and cyberbullying cases. Our goal is to collaborate in how we take action to protect our youth. STOMP Out Bullying focuses on prevention which has already made a lasting impact in schools throughout the tri-state area."
Through the organization's collaboration with STOMP Out Bullying, the Jets and Bethpage Federal Credit Union have made available a Jets branded STOMP Out Bullying Educator's Prevention Toolkit at no cost to schools in the tri-state area. This toolkit enables educators to create meaningful dialogue, educate students through proven Social Emotional Learning methods, adopt character building in schools and involve both students and faculty in working together to change school climate. With the assistance of Bethpage Federal Credit Union, the Jets will expand the program throughout Long Island this year.
School executives that attend the symposium give their school additional opportunities to engage with the Jets through our Upstander of the Week, School Recognition and #JetsLunch programs. The Upstander of the Week Program highlights one student per week during the season across Jets social media platforms and on the videoboards during home games. "When you see someone being bullied and/or cyberbullied and you help them, you stop being a bystander and become an Upstander!" Our School Recognition Program focuses on schools who demonstrate and can articulate how their school combats bullying. Selected schools will receive a fun filled assembly featuring a Jets player. Finally, the Jets are always looking for students who need a #JetsLunch. Schools are asked to provide submissions for a student that has been bullied, feels left out from activities or is having a tough time fitting in. If selected, a Jets player or players will visit and surprise the student during their lunch period to cheer him or her up.