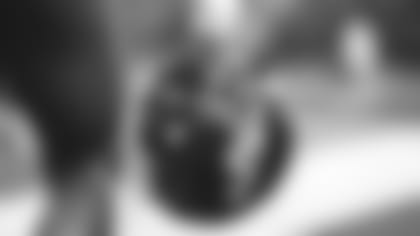 The Jets have elevated DB Craig James and WR Irvin Charles from the practice squad to the active roster for Sunday's game at Denver.
James (5-10, 195) most recently signed with the Jets P-squad earlier this week. He's spent time with Minnesota, Philadelphia and the Jets since entering the league as an undrafted free agent with the Vikings in 2018 out of Southern Illinois. He played in three games with the Vikes that season, then 18 games with one start for the Eagles in 2019-20. James has career regular-season totals of 17 tackles, one pass defense and one fumble recovery. This year, he was re-signed by the Eagles in January, released in mid-July, then signed with the Jets on July 20 and was waived July 26.
Charles (6-4, 219) originally signed with the Green & White as an undrafted free agent out of Indiana (PA) in May of 2022. He spent his rookie year on the practice squad and was activated for the team's season finale last season. Charles had 3 catches for 61 yards this preseason and made the 53-man roster before he was waived Sept. 16 and rejoined the practice squad Sept. 20.