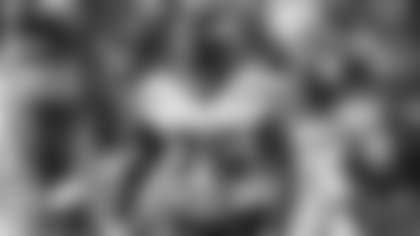 Before the NFL season, many pundits probably could have predicted a 4-2 team and a 2-4 would face off Sunday in Denver. But those pundits most likely would have thought that Russell Wilson and the Broncos would have the 4 wins while Zach Wilson and the Jets would have the 2 wins, but it's the inverse. The streaking Jets, who have won three games in a row overall and own a 3-0 mark on the road, hope to send the Broncos to a fourth consecutive loss.
"Our mindset and our thoughts this whole offseason were to prove that we belong where we think we belong and that's been our thing -- our motivation, same models, same daily routine since the wins started happening," said Jets MLB C.J. Mosley, whose 62 tackles rank fourth in the NFL. "We know how this league goes. We can lose the next two or three and it'll be right back to ground zero, so it's not our job to really worry about the record. It's not our job to really worry about how people view us, whether we win or lose, but how we look at each other every single day, how we come to work, how we prepare, and how we practice and try to make each other better in regards to doing the right things on the field."
Young Stars at Cornerback
In a game that might be defined by stout defense, the Jets and the Broncos have several playmakers on defense. Sauce Gardner, the No. 4 overall selection in last April's NFL Draft, is the only rookie since at least 2000 to produce at least 1 pass defense in each of his first six games. He is tied for second in the league with 8 PDs.
"He is a special talent," said HC Robert Saleh of Gardner. "What's great about him is that he is just absorbing so much information, and he knows he has a long way to go, and he knows he has a ways to get better, and he's relentless in his pursuit to get better. We got a good one, and he will continue to get better."
The Broncos also have one of the league's top young CBs in Patrick Surtain II, Pro Football Focus' No. 3-ranked CB entering Week 7.
"You can tell he's been watching football all his life, and some of our receivers have already said he doesn't look like a young guy out there," OC Mike LaFleur said of Surtain II, who has 5 PDs. "He looks like a guy that's seasoned and he's probably been watching film since he was a little guy and getting some pretty good tips from a pretty good father [three-time Pro Bowler Patrick Surtain]. So, he's a second-year guy that doesn't play like it and on top of it, he's very athletic and to give credit to their staff and last year's staff. You can tell he's very well coached, too, and again, that can come from his childhood growing up, but also when he's getting told now. He's a phenomenal football player with stats backing him up and we've got to know where's he's at."
Streak of Security
The Jets have the NFL's 12th scoring offense (22.3 pts/g) and they'll match up with an elite Broncos defense that has yielded only 10 pts/g at home. QB Zach Wilson has helped the Green & White own the fourth quarter, leading the Jets to scores on 6 fourth-quarter scoring drives on 8 possessions, with the only non-scoring drives being kneel downs. The Jets, who totaled 179 yards on the ground in last Sunday's 27-10 win over the Packers, have also protected the ball and didn't turn it over in their most recent wins over the Dolphins and the Packers.
"He's just going into his 17th game as a starter in this league," said LaFleur of Wilson, "and to go two games in a row without turning the ball over against defenses that find ways to get turnovers, I think it's a real testament to him and his teammates."
On Saturday, the Broncos announced Brett Rypien will start at QB.
Mims to Make Season Debut
Second-year WR Elijah Moore expressed his frustration this week about a lack of targets and reportedly asked for a trade. With things reaching a boiling point Thursday, Moore was given a personal day and returned to the Atlantic Health Jets Training Center on Friday. He will stay in New Jersey this weekend and workout before rejoining the club on Monday.
"He wants to contribute, he's a competitive kid, he's a competitive man, he feels like he can do more within the offense to help us cross the goal line," said Saleh of Moore, who has 16 catches and 203 yards receiving this season. "To me that's admirable, you want your guys to have that type of confidence in themselves where they know that they can do more for the offense, but we are in a really cool situation where Corey Davis deserves the ball, Garrett Wilson deserves the ball, Breece Hall deserves the ball, so does Braxton Berrios, so does Michael Carter, so do the two tight ends, so does Elijah."
Denzel Mims, who had 31 receptions in his two seasons with the Jets, will be active against the Broncos.
"He's prepared himself to play and he's going to get his opportunity," Saleh said.
Flip the Script
In their last two trips to Denver, the Jets have been outscored 49-0. Last year at Empower Field in Week 3, the Jets were shutout 26-0 in a contest they were outgained 343 to 162. They've lost four of their last five in the Mountain West, but their 24-20 victory came in 2010 — the last time they made the postseason. Since 1990, teams that have started 5-2 have made the playoffs 75.5% of the time.
"I'm excited, especially after what happened last year," Zach Wilson said. "I'm excited to go back and play those guys."