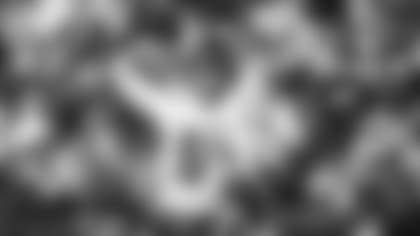 Through two-plus seasons in the NFL, Mike White had not thrown a regular season pass until Sunday afternoon at Gillette Stadium. He finally got his chance, though only because Jets rookie QB Zach Wilson, was forced to leave the game against the Patriots in the second quarter after sustaining an injury to his right knee.
When Wilson was rocked by Matthew Judon's blind-side hit with 12:38 to play in the first half, White had little time to contemplate his situation. It was time to react and execute, even though he had not taken any reps with the first-team offense. Wilson was hurt after unleashing a long pass intended for WR Keelan Cole on the Patriots' goal line. Pass interference, a 46-yard penalty, was called. But the Jets eventual scoring drive was delayed as Wilson lay on the ground.
When play resumed, it was White, a fifth-round draft pick (No. 171 overall) by Dallas in 2018, under center Connor McGovern with the Jets at the New England 2-yard line and the outcome of the game still in doubt.
On third down, White found WR Corey Davis in the back of the end zone for the TD. It was White's first pass that mattered. His first completion. And the first TD as a professional after a collegiate career at South Florida and then Western Kentucky.
"It helped me settle down, it happened so quickly," White, 26, said after the game. "I got to the sideline and realized then that I needed to talk about what we were thinking. I started to settle down. Josh [Johnson, the third team QB] helped a lot."
White joined the Jets in September 2019 as a practice squad player after being waived by the Cowboys. Since then, he has been up and down, practice squad, active roster, practice squad ... rinse and repeat.
On Sunday, he got an opportunity, albeit after little warning, to show a bit of what he's capable of. And with Wilson's status for next Sunday'sgame against visiting Cincinnati up in the air, White could have a chance to prepare himself for what is to come.
"During the regular season, Zach gets all the reps with the 1's," White said. "I get the scout team. But I'm still working on my football mechanics, pocket movement. At the end of the day, a curl is a curl, a slant is a slant. I don't want to make excuses -- every other backup goes through the same thing."
After that TD that made the score 17-7, the Jets were desperately chasing a game that ended 54-13 in favor of the Patriots. White finished 20 of 32 for 202 yards, 1 TD and 2 INTs.
"I think once we figure out what's going on with Zach ... we'll cross that bridge," he said. "I'm confident in myself and the guys in the locker room are leaders and the coaches to make the corrections necessary. Being professionals, we're working our tails off to get this thing going."
Wilson, who said that the injury appears to be to the PCL (posterior cruciate ligament), came to the support of his backup.
"I thought Mike was awesome," Wilson said after the game. "It's a hard situation to step in there with no reps, but I thought he played really well. He was composed and led them on a few good drives."