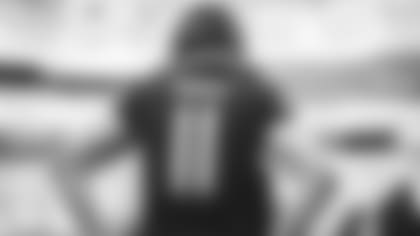 The Jets have agreed to terms of a trade that will send wide receiver Denzel Mims to the Detroit Lions. The Jets also will give up a conditional seventh-round pick in the 2025 NFL Draft in the deal while the Lions will send back a conditional sixth-rounder in 2025 to the Jets.
Mims (6-3, 208) had the size, speed and skills that appeared to make him a promising second-round pick (59th overall) out of Baylor for the Green & White in the 2020 NFL Draft. His 4.38 seconds in the 40 were tied for third fastest among wideouts and fifth-fastest among all participants at the 2020 NFL Combine. His 6.66-second time in the three-cone drill was easily the best at the combine.
But he struggled to find playing time and a regular role beginning in '20 when he sat out most of training camp and the first six games of his rookie season due to a hamstring injury.
Mims for his three Jets seasons played 988 offensive snaps over 30 games with 15 starts, caught 42 passes for 676 yards (16.1 yards/catch, unofficial 4.9 YAC average). He didn't score a touchdown, with his only points coming on a two-point reception from Sam Darnold against Las Vegas as a rookie. His top receiving games included 76 yards on two catches, one of them a career-long 63-yarder, vs. New England last season. Eleven of his 42 career receptions went for 20-plus yards.
"I appreciate Denzel. We wish him luck," head coach Robert Saleh said. "He's big, long, strong and fast. He'll have an opportunity to play for another team and show why everyone's so excited about him."
The wideout position working with QB Aaron Rodgers on Saleh's Jets beginning with today's first practice of training camp continues to evolve. This offseason they traded Elijah Moore to Cleveland while free agent Braxton Berrios signed with Miami. And Garrett Wilson, last season's NFL Offensive Rookie of the Year, along with veteran Corey Davis have been joined in the WRs room by free agents Allen Lazard and Randall Cobb from Green Bay and Mecole Hardman from Kansas City.