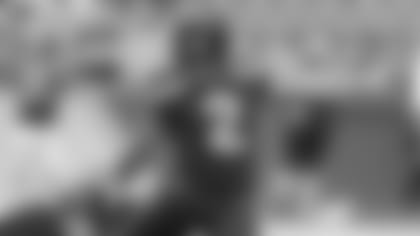 The Jets have acquired placekicker Jason Myers on waivers from the Seattle Seahawks. To make room on their 90-man roster, they have waived/injured wide receiver Jonah Trinnaman.
Myers joins first-year K Taylor Bertolet and veteran Cairo Santos on the roster. Bertolet has handled all the Jets' kicking in their first two preseason games with Santos still coming along from a groin injury suffered last season.
Myers (5'10", 190) was signed by Jacksonville as an undrafted free agent out of Marist following the 2015 NFL Draft and was the Jaguars' kicker for 38 games from 2015-17. He was successful on 64 of his 79 field goal tries (81.0%) with the Jags, including going 10-of-19 from 50-plus yards, and converted 76 of his 88 extra points (86.4%).
Myers exhibited his leg strength on his kickoffs, forcing touchbacks on 141 of his 195 kicks, a 76.2% rate that is the best in the NFL among the 34 players with at least 100 kickoffs the past three seasons.
Jacksonville waived him last October and he was signed to a reserve/future contract with Seattle in January. He was 2-of-2 this preseason for the Seahawks, who also have former long-time Raiders K Sebastian Janikowski on their roster.
Trinnaman was signed as a rookie free agent on May 23. He first entered the NFL as an undrafted free agent out of BYU by Arizona right after this year's draft, then was waived by the Cardinals two weeks later. He was in for 11 offensive plays plus a special teams snap in the preseason opener vs. Atlanta but had no receptions. He did not play last Thursday at Washington.