Here are six things you need to know about the Jets' 2014 schedule released by the NFL tonight.
For the first time since 1998, three of our first four games to start the season will be played at home.
We open against Oakland at MetLife Stadium before traveling to Lambeau Field to take on the Packers Week 2 and returning to host the Bears and Lions in Weeks 3 and 4.
The Jets won six of their eight home games last season and are 24-16 overall playing in East Rutherford with head coach Rex Ryan at the helm.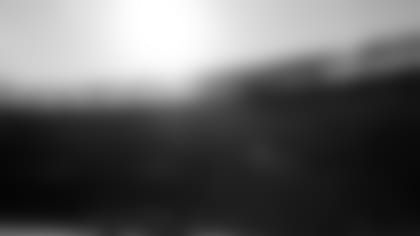 The Jets will have two Monday night home games for just the fourth time in franchise history, as we will host the Bears in Week 3 (Sept. 22) and the Dolphins in Week 13 (Dec. 1).
Under Ryan, the Jets are 3-5 on Monday Night Football (2-2 at home). Geno Smith's three-touchdown, turnover-free performance led us to our most recent MNF victory, last season's 30-28 win at Atlanta in Week 5 on Nick Folk's time-expiring field goal. Our last home win was two years prior, a 24-6 win over the Dolphins in Week 6 of the 2011 season.
Chicago has won five of its last six MNF games, but Miami is currently riding a five-game Monday Night Football losing streak. The Dolphins defeated the Jets, 31-27, in Week 5 of 2009. To find their last Monday night win on the road, however, you'll have to go back more than a decade, to Week 8 in 2003 at San Diego.
Of course, we'd be remiss to talk about a Jets-Dolphins Monday night matchup without at least mentioning the Monday Night Miracle in 2000. In one of the most memorable game in Jets regular-season history, the Green & White scored 30 fourth-quarter points to force overtime and go on to defeat Miami, 40-37.
It will be just the second season since 2008 that we don't travel to an opposing team's stadium for a Monday night game.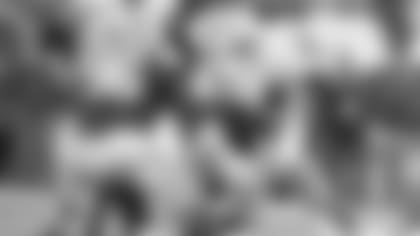 Speaking of the Dolphins, this season will mark the second in a row with two December games against our rivals of the South.
Furthermore, the dates of these 2014 matchups are almost identical to last year's. As mentioned above, we'll host the Dolphins for our Week 13 game on Dec. 1 (same as last year), and we'll play our season finale in Florida on the 28th, one day earlier than in 2013.
It will be the third time in four years that we conclude our regular season in Miami, with the Jets coming out on top last year, 20-7, and the Dolphins getting the better of us by 19-17 in 2011.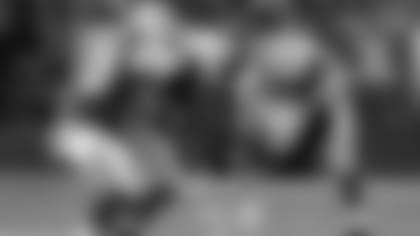 4. Primetime with the Patriots
In addition to our two Monday matchups, our Thursday night game will be played against New England, in Foxboro in Week 7 (Oct. 16).
It's the third straight season that we'll play the Patriots on a Thursday and fifth consecutive year with any sort of primetime matchup against Bill Belichick's squad. We lost our TNF road game against New England last year, 13-10 in Week 2, and lost our 2012 Thanksgiving night home game to the Patriots, 49-19.
For those of you on the East Coast who prefer not to stay up past midnight to watch your beloved Jets, it's not all bad news. Our pair of Mondays and our quota-filling Thursday will be it as far as Jets primetime matchups for 2014, as we will be without a Sunday night game for the third consecutive season.
5. NBC Flexing Its Muscles
Then again, don't necessarily hold us to our word in the preceding sentence.
Due to the NFL's new flex scheduling rules, there's a chance that one of our Sunday afternoon matchups from Weeks 5 to 10 could move to NBC's Sunday Night Football telecast. A new rule being implemented this season allows for the NFL to move just two games over that six-week period into primetime. The flex rules for Weeks 11-17 remain the same.
The Jets had their 2010 bye week in Week 7. In 2011 it was Week 8, in 2012 it was Week 9, and in 2013 it was Week 10.
Any guesses as to which week the Jets will be resting up in 2014?
You got it! Our bye week pattern continues in 2014 with a Week 11 bye.
It's the deepest into a season that we will have gone before our week off since 2001 when we also sat out Week 11. The only time in franchise history that our bye week's come any later? Week 14, 1990, the NFL's first season instituting the bye.
New York Jets 2014 Regular Season Opponents