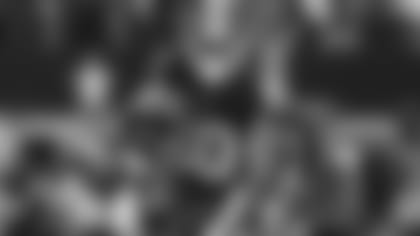 While most slot receivers are categorized as possession wideouts who excel laterally, new Jets slot WR Jamison Crowder has a different dimension to his game than most of his peers.
"I think he has something unique as far as he has an explosiveness after the catch that you don't see," head coach Adam Gase told reporters at the NFL League Meeting Tuesday. "A lot of slot players, historically, have not been guys that are threats down the field. He's actually a threat down the field, but at the same time, he can catch it and create, which is going to be interesting for us. We've never had a guy that really can juice it up like he can."
In 56 games over four years with the Redskins, the 5'9", 177-pounder has 34 receptions of at least 20 yards and 6 of at least 40. To put things into perspective, here's a look at how two slot receivers from this year's free agent crop have fared in their careers.
Table inside Article

| Receiver | Year | Games Played | 20+ Receptions | 40+ Receptions |
| --- | --- | --- | --- | --- |
| Cole Beasley | 8 | 103 | 25 | 3 |
| Adam Humprhies | 5 | 60 | 20 | 4 |
| Jamison Crowder | 5 | 56 | 34 | 6 |
In addition to being explosive, Crowder checks the move-the-chains and fearless boxes that Gase was looking for at that position.
"That spot is important for us," he said. "It really creates the tempo of the offense. If you want to be on the ball, go fast paced, that guy is the guy that moves all the time, so he has to have that sense of urgency about him constantly. If he's on the right side and then all of a sudden he has to go left, he has to be aware and constantly has to be aware and in the game.
"He has to understand the game like a quarterback understands the game. The best ones I've been around have that and naturally understand the flow of a game. They know how to set the tempo of the game and he's the kind of guy that fits that role for us."
If opponents decide to try and prevent Robby Anderson from taking the top off a defense, Crowder will have room to utilize his quickness in the middle of the field with different option routes. Additionally, tight end Chris Herndon, whom Gase previously described as a unicorn, will have a similar role to Crowder despite a seven-inch, 76-pound difference.
"Those two guys have to be the guys working when you're playing teams that play middle of the field open coverages," Gase said. "Cover 2, Cover 4, that's where the ball goes, inside. You get Cover 1, the ball always goes outside and it's a possibility teams might try to take that away with a guy like Robby because his vertical speed is real.
"You see it on tape and the threat that he brings, so balls start getting kicked inside and Jamison and Chris have to really be in the right spot, win vs. zone coverages, make sure they're good on their option routes. They have a lot of flexibility in what they're doing and they and the quarterback have to be on the same page."