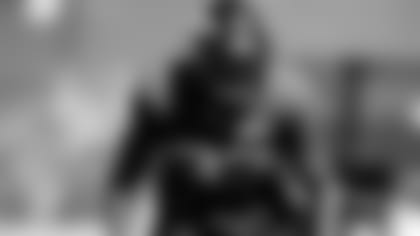 Entering the bye week, Jets safety Jamal Adams declared it would be a new season when the Jets came back and there's already a different vibe just one practice after returning.
"It's new energy," said Adams, who spent his time off vacationing in the Turks and Caicos. "Everybody is on the same page, we're all flying around the ball. We had a great, outstanding practice today on both sides of the ball, even special teams as well. We're excited to get back out there."
Before Wednesday's practice, head coach Adam Gase told reporters the team would increase its number of reps in team drills and later clarified that decision was not based on the uncertainty as to whether Sam Darnold or Luke Falk will start Sunday against the Eagles.
"It's probably more of (being) 0-3," Gase said. "We need to get better at a lot of things, so we'll do a little more."
When asked about the increased workload, Adams, one of the Green & White's six captains, added, "We got a lot just to fix some communication things on both sides of the ball so we're on the same page. Nothing major, but we just want to make sure we're playing team football at all times throughout the game to where we don't shoot ourselves in the foot.
"The main thing is figuring out our opponent and what they're going to do to us, so we can get a jumpstart on making plays on the ball and attacking the ball, speaking for the defense."
The Jets' tough sledding, from a schedule perspective, doesn't lighten up this weekend when they take on the Eagles in Philly. Two years removed from hoisting the Lombardi Trophy on Broad Street, Philadelphia is off to a 2-2 start in 2019 and is dealing with a number of injuries, particularly in the secondary. But the Eagles' roster is regarded as one of the NFL's most talented and deepest and as long as their signal-caller, Carson Wentz, is healthy, Adams knows the Birds will be a tough out.
"He's not one-dimensional. He can do it all. He's very dynamic, he can definitely escape and push the ball down the field. He definitely throws a lot of his players open and as well as those guys get open, we have to do a good job as far as slowing them down," said the third-year safety. "Obviously they're not the ex-Super Bowl champs for no reason. Well coached, a lot of playmakers, a lot of superstars and we're looking forward to the challenge."
See Best Images from Wednesday's Practice at 1 Jets Drive