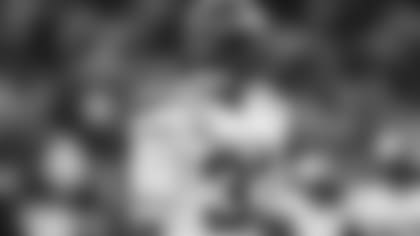 If there's something that hurts Jamal Adams more than losing, it's not playing. Adams sprained his ankle against the Bengals on Sunday and did not practice on Wednesday.
"I just want to be out there," he said. "That's my mind-set, that's how I'm wired. I want to be out there competing with my brothers win, lose or draw. Again, we're just going to follow the protocol and continue to get better."
He added: "At the end of the day, we have to continue to work, get better. I feel better, but I'm not going to get out there until I'm myself. I don't know what that is, we're not going to put a timetable on it, but we're going to continue to do whatever they ask me to do and go from there."
Adams hurt his ankle early in the first quarter and underwent an MRI on Monday. Coach Adam Gase said the Pro Bowl safety, who hasn't missed a game since he was drafted in 2017, is week to week, and said that he would not rush Adams back to the field.
"I really think we just have to be very smart with this," Gase said. "I've talked to him and he has to really feel good for me to put him back out there."
Gase called Adams the heartbeat of the defense earlier this season. He leads the Jets in tackles (77), sacks (6.5), quarterback hits (14), pass defenses (7) and forced fumbles (2). Adams ditched his walking boot Monday and is following coaches' and trainers' orders so he can return to the field as soon as possible.
Adams is one of five players in the secondary who did not practice Wednesday -- safety Matthias Farley (ribs); and cornerbacks Arthur Maulet (calf), Brian Poole (concussion) and Maurice Canady (illness). The Jets have placed seven starters on injured reserve this season and are tied with the Eagles for using the second-most players (68) over all.
"It's part of the game," Adams said. "It's very tough, but I have a lot of faith in those guys. Everybody is coached the same and the coaching staff is definitely going to move some things around if that's what we're going to do. They'll be fine with or without me."
Adams added: "Obviously there are things you can't control in this game, there are things you can't control in life. But you just have to control what you can control at the end of the day. We'll be fine, we have to continue to get better, continue to stay healthy and go from there."