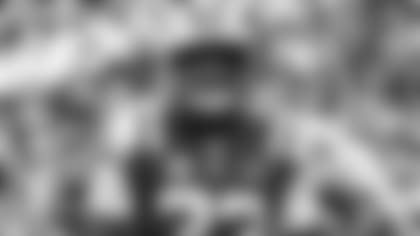 In the days before Sunday's game at the Titans, safety Jamal Adams was asked what was motivating him for the final five games of his second season of wearing the green and white.
"Continuing to play hard," he said. "But it's not about me, it's about this team. It's about getting better each and every week and hopefully pulling out a win against Tennessee."
But what about the Pro Bowl? Does that matter to him?
"Obviously I'm not going to sit here and say it doesn't," he said. "That's definitely been a dream of mine to make the Pro Bowl. But am I focused on it? No. If it happens, it happens. If it doesn't, it doesn't."
Adams doesn't have to focus on becoming an NFL All-Star because network broadcasters and football websites have been doing it for him. ESPN Senior Writer Mike Sando was the latest, unveiling his list of "The NFL's top 25 under-25 players for 2018." Jamal is 12th overall on Sando's list, the third defensive player mentioned and the first DB.
We detailed some of Adams' accomplishments several weeks ago in "Inside the Numbers." Here is an update on where he stands after 12 weeks of the NFL season are in the books.
On a league-wide basis this season:
Jamal is the only NFL defender at any position to have 70-plus tackles and 10-plus pass defenses.
He is only the second DB since 2000 to have more than 70 tackles, more than one sack and more than 10 PDs after 12 games. The only other player to reach those levels: Giants S Landon Collins, who went on to reach the Pro Bowl in 2016, his second season as a pro.
As for how Adams stacks up against his teammates:
He has 74 tackles, third on the Jets behind LBs Avery Williamson and Darron Lee.
He is the solid team leader with 11.5 tackles for loss/no gain and, factoring out the no-gains, 8.5 tackles for loss.
With his third three-PD game of the season vs. the Patriots, he's now got 12 pass defenses, one behind Morris Claiborne's team-high 13.
He continues to increase his third-/fourth-down tackles to prevent conversions. He's at 11 now after making 11 all of last year. He's the only Jets DB to reach double digits in this category since at least 2007.
Adams had two terse answers for reporters this week.
In what areas has he improved most? "Everywhere," he said.
And does he deserve to make the Pro Bowl this season? "Working on it."