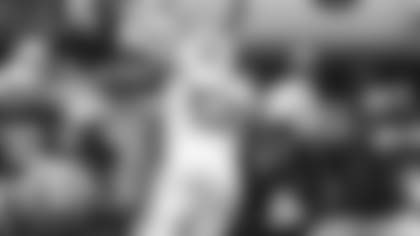 After surrendering 400 yards in each of their last three outings, the Jets defense is zeroing in on the details
"It's just a lot of little things," defensive lineman Steve McLendon said. "You have to pay attention to details, doing the necessary things to help us get off the field in the fourth quarter. There are a lot of good things we can take away from the game like takeaways and pressures. We have to do better in the run game, but there's also a lot of good things we did."
On the positive side of the ledger, the unit has recorded five takeaways, four sacks and 12 quarterback hits over that same three-game span. Third-year linebacker Darron Lee, who is tied for the NFL lead with three interceptions in 2018, believes the defense's miscues are correctable.
"I'd say just communication and fundamentals," Lee said. "Just some technical things, just some stuff that we have to clean up and we will. It's all part of the plan for us having consistency as a defense and as a team, we have to pay attention to the details."
The Green & White will welcome a Vikings offense in Week 7 that averages 391.2 yards per game, which ranks 10th in the NFL. Quarterback Kirk Cousins is completing 71.2% of his passes and ranks fifth in the league with 1,921 yards. On the outside, Adam Thielein leads the charge as the NFL's leading receiver in yards with 712 and he's registered over 100 yards in all six contests this year.
"We have a good team coming in. It's just the details, detailing our work and going above and beyond in detailing our work," Lee said. "Staying on the fundamental side and technical side of how our defense operates, just focusing on the little details, we'll be able to play better and eliminate a lot of those yards."
McLendon added it's imperative for the Jets to start fast and "finish the same way we start" against a 3-2-1 Vikings team that many pundits regard as a potential Super Bowl contender.
"We basically need to have an all-around well-rounded game," he said. "The offense played well, special teams played well and we got the win. But the most important thing is we get to move on to a new week and win the game against a really good opponent coming up again."