Growing up playing football, ice hockey and other sports, Alex Greene wanted nothing more than to be a professional athlete himself. Unfortunately, like most of us dreamers, the dilemma of bruises and broken bones can take a toll. Alex's passion for sports would have to remain on the sidelines as a fan.
His entrepreneurial spirit would lead him to start his own clothing line while studying film. He took up one of New York Film Academy's filmmaking programs and that's where he heard word of their brand new sports photography course with the New York Jets and an opportunity to learn the craft of photography while having access to a premier NFL team. For Alex, a diehard Jets fan, it was a no-brainer.
"I would go to games with my grandpa and, like everyone else, I'm usually the fan looking down at the field," said Alex. "Suddenly, I was on the field. It's an awesome experience."
Through NYFA's program with the Jets, Alex was given access to four Jets games, practices, and even an ESPN radio show with some of the players. Not only that, he developed a connection with team photographer Al Pereira.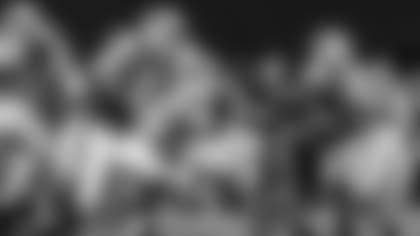 "Al was such a great guy and told me to contact him at anytime," Alex said. Not a bad contact for an aspiring photography student. Al has been the Jets' team photographer since 1997. He also has photographed musicians such as Paul McCartney, The Who, U2, Coldplay, Mary J. Blige and the Black-Eyed Peas and is a pioneering photographer of rap and hip-hop artists.
"Alex has a fun take on what it is he's shooting," said Pereira. "He was able to capture some of the points of view that he brought with him from his days of watching in the stands. He knows what makes him excited, and translating that into pictures can also excite us. His enthusiasm will serve him well as he continues to give us his passionate look at the action."
Photographing the Jets wasn't Alex's first go at the world of sports photography. He would shoot games at his local high school, but nothing compared to this. He recommends students know the basics of photography before stepping onto the field because competition for the perfect shot with other photographers is a skill in itself. If you don't even know the basics, you will get lost in the competitive shuffle.
"Being able to leave school, having the Jets on my résumé is huge," said Alex, who hopes to parlay his work with the Jets into a job with the New York Rangers.