Hey, Jets fans, it's Flight Crew Cheerleader Gina! I am excited to be back since my first season in 2007 and so honored to be a part of the new and improved Jets organization once again!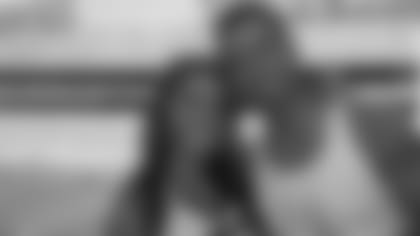 During the inaugural season of the FCC I learned that the NY Jets have the highest female fan base in the NFL. Today I want to reach out to all of our "NYJ Ladies" out there! While I was gone, I had the journey of my life! I married the love of my life and just last September delivered my baby girl, Angelina! I am so proud to stand here and say that I am the first Flight Crew Cheerleader to be a mother!
It's clearly not unusual to go back to work as a mother. However, I never thought that I would come back from my maternity leave as an NFL Cheerleader! Everybody thought I was crazy for setting a goal that large in such little time. After having my daughter I felt that if I was mentally, physically and emotionally strong enough to be a great wife and mother, then I can handle anything!
The weekend I was discharged from the hospital, it just happened to be the Jets' home opener. Talk about jump-starting my motivation to get back on that field again! My reality last September was that I was 65 pounds heavier, never slept, and was feeling like I was setting goals way too high for myself. Thank God for the support of my husband, who repeatedly told me that I can get there and kept my chin high even when it was at its lowest.
Eight months later I heard my name called as a returning veteran for the 2011 Flight Crew Cheerleaders — AHHH! The greatest part about that was the day after making the team was my first Mother's Day!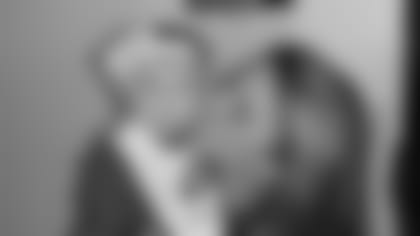 September 11, 2011, I was blessed to get the second opportunity to experience our home opener entrance. There was the roar of 80,000 fans in the stadium, the 40 other ladies that danced by my side and the millions that were watching from home. The second my little toe touched the field I realized not only did I make it here, but my husband was one of the 80,000 Jets fans and my baby girl was one of the millions watching the game on TV! I instantly felt so blessed and as I danced my heart out I could feel the tears of accomplishment running down my face!
I have been a dancer my entire life. I am very lucky to say that it is not only my passion, it's my career! To anyone who is trying to get in shape for any reason I want to strongly suggest bringing dance into your life. Whether it's Zumba or Yoga at the gym, dance classes at a studio, or rocking out alone in your room! Dancing is GREAT for tightening your core, keeping your muscles lean and flexible, and it's an amazing stress reliever!
During my pregnancy I danced till my eighth month. It will be no shock to me if my daughter becomes a dancer, too. I never put so much care into my body until I had to nourish my daughter's health as well! One of our favorite breakfasts at the time (which also became my husband's fav too) and so simple to make for the entire family was: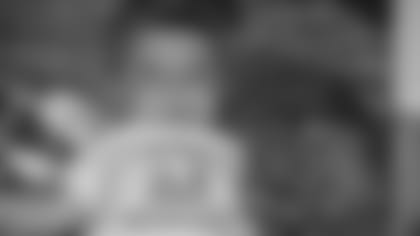 Nutty French Monkey Toast
2 pieces of whole wheat bread
Egg mixture: 1 egg, a splash of 2% milk, a sprinkle of cinnamon, and a drop of vanilla extract. Optional: a little bit of apple butter! Beat together!
1 banana and Smart Balance peanut butter (delicious and super healthy — Omega-3 and flax oil in it!)
AND OF COURSE SOME SYRUP! (however you like — buttery, lite, sugar-free, or even honey)
Put the slices of bread into the egg mixture and make sure they're fully coated
Cook on both sides until golden brown
When hot and ready, spread the peanut butter on the insides of the French toast, add the cut up bananas, then put the pieces of toast together as if you were making a sandwich!
Lastly, knock yourself out with toppings. Even alone it is delish!!!
That will keep your belly full for a while!
Never doubt yourself, ladies! If you're a single mom, a new mom, a grandma — or hey, even the single daddies out there — you can do anything you put your heart and soul into! When a child looks into your eyes and tells you their "when I grow up" wish, you never deny them of their dreams. Remember how we used to look up at any adults as role models who never doubted themselves or seemed scared of anything!
Two FC Cheerleaders once said a quote to the team and now I swear by it as well:
*When I stand before God at the end of my life, I would hope that I would not have a single bit of talent left and could say, "I used everything you gave me." *—Erma Bombeck