The atmosphere at Saturday's highly anticipated meeting between the Jets and Giants figures to be special. It's a unique day, pitting two desperate teams against one another on Christmas Eve.
The two NFL squads will not be exchanging gifts or holiday cheer, but Flight Crew member Alyse knows what's most important at this time of year.
"My grandparents escaped communism in Slovakia and came to America," said Alyse. "We try to keep their traditions alive and cherish the moments of their heritage and what they brought over."
While Alyse, this week's Flight Crew Gameday Girl, is at MetLife Stadium, her family will be watching the broadcast and celebrating Christmas together. When she joins her family at home following the game, there is a guarantee that some in the family will be able to gloat in their team's victory.
"A lot of members of my family are Giants fans," said Alyse. "My cousin is a big fan, and we joke back and forth all the time."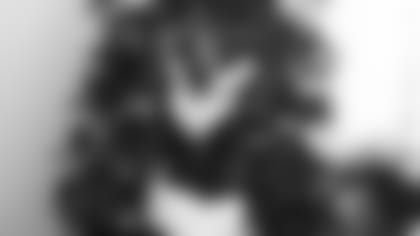 Alyse is a rookie member of the Flight Crew but is by no means a newcomer to performing on a big stage. She was crowned Miss New York in 2009 and competed in the Miss America Pageant in January 2010. While she did not earn the title of Miss America, she did win the swimsuit competition.
"With the Flight Crew, we stand by being polished, being poised," said Alyse. "Those are things that I learned in the pageants. This is more about being able to support an organization, stand for its values and really be able to unify with one another. I think being Miss New York was great, but the wonderful thing about the Flight Crew is that it's a team."
As part of her tenure as Miss New York, Alyse spend her time trying to improve the lives of U.S. war veterans. She worked closely with the United War Veterans Council, USO and TAPS (Tragedy Assistant Program for Survivors). She maintains her ties to the organizations and hosted this year's Veterans Day Parade on FOX 5.
"My grandfather was a World War II veteran," she said. "His story is quite unique. We started writing his memoirs to remember what he went through and what it was like. As we were doing that, I started to understand the issues that other veterans face and how I could help."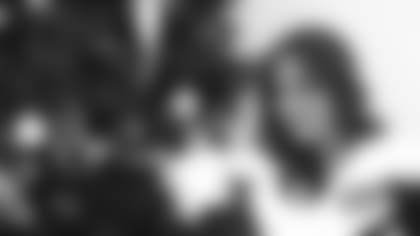 Growing up, Alyse split her time between Westchester, N.Y., and Atlanta. She attended high school at the Cobb County Center for Excellence in the Performing Arts at Pebblebrook High School in the Atlanta suburbs. After receiving a performing scholarship and attending Wright State University for one year, she returned to New York.
Alyse began working professionally as an actress and dancer shortly thereafter. On New Year's Eve, she will host the American Youth Football and Cheer National Championship on Fox Sports Network. As her acting career begins to pick up speed, she knows exactly where she would like it to lead.
"I would love to win an Oscar. Why not me, right?" she said. "I'm going to keep pushing forward here in New York and continue working towards both goals of dancing and acting because that's really where my passion is as well as my heart."
Alyse has lived a whirlwind lifestyle over the last two years and has enjoyed every moment. Looking back at all she has accomplished, she holds her experiences with the Flight Crew in high regard.
"I've been very blessed with things in my life, but I have to say that this year with the Flight Crew has been the best so far," she said. "It's been exciting having that unified friendship with the team and not just being an individual competing against other girls. To share that experience with 40 other girls is really awesome."