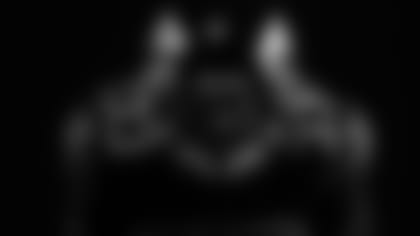 The Jets could feel sorry for themselves heading into Monday night's matchup with the Browns. Their starting quarterback is out indefinitely with mono and both their irreplaceable stud inside linebacker and the No. 3 overall pick in April's NFL Draft are out with injuries. They just placed a starting wide receiver on injured reserve due to a neck injury, they have a pair of starters who are serving four-game suspensions, and they're breaking in a new kicker yet again. And top of all that, they lost their season opener in heartbreaking fashion last week, squandering a 16-point lead in the second half against the Bills. But their collective attitude was one of defiance this week and the Green & White are looking to make a statement in front of a nationally televised audience.
"We are not going to adjust our expectations," head coach Adam Gase said. "We will not adjust. Next man up —that's our philosophy."
With Sam Darold contagious, veteran backup Trevor Siemian has been handed the offensive reins and will be backed up by Luke Falk. The Jets totaled just 223 yards last Sunday, but Siemian is a savvy veteran who has compiled a 13-11 mark as a starter. The career 59% passer is more of a pocket quarterback than Darnold, so there will be less improvisation in prime time.
"We've changed gears, getting Trevor Siemian ready to go," said offensive coordinator/QB coach Dowell Loggains. "Anytime you lose your quarterback it's a big deal. It's the next-man-up mentality, Trevor has been here the whole offseason, we are excited about him, we felt good about our quarterback situation going into the season and we are going to go put together a good plan. Trevor is working hard, he is communicating with the guys really well and we will try to do our best to win the ball game."
The 27-year-old Siemian, who held the clipboard for Kirk Cousins last season in Minnesota, started 24 games for the Broncos in 2016-17.
"He is an accurate guy," Loggains said. "He does have the ability to move, just the experience factor is a big deal. When you come in and you are the backup, you have to get ready to play with not a lot of reps and Trevor is smart, his intelligence helps him do that. I'm excited to see him Monday night."
Siemian will play an offensive line that needs improved communication in Week 2 and there was a major adjustment made on the outside. Quincy Enunwa headed to IR with a neck injury and Demaryius Thomas, who posted excellent numbers with Siemian in Denver in 2016-17, was acquired from the Patriots and could see his first action in green and white. Thomas' WR coach in Denver was Gase from 2010-12 and then the latter became the former's offensive coordinator in 2013-14.
"I played in the offense about four or five years, so some of the stuff in the playbook I've been seeing, I kind of remember it," said Thomas, who is trying to shake off a hamstring injury. "It's coming back quick."
Le'Veon Bell quickly reminded the NFL that he will be a force to reckon with in 2019, churning out 92 total yards on 23 touches against the Bills in his return to the NFL after a 20-month layoff. He'll take aim at a Browns defense that features a pair of pass-rushing bookends in Myles Garrett and Olivier Vernon but yielded 123 yards on the ground (4.4 Yds/Att) in their season-opening 43-13 loss to the Titans.
"He's been through situations where Ben (Roethlisberger) got hurt in Pittsburgh and he had to carry the load a little more," Gase said of Bell. "He's been through so many different situations as far what we are going through right now. He has a good way about him, he knows how to get ready for the game, he knows how to get his mindset right."
This will be the second consecutive season the Jets and the Browns square off under the lights. Last September in Week 3, Baker Mayfield came off the bench in relief of Tyrod Taylor to lead the Brownies to a 21-17 victory over Darnold and the Jets, propelling the home club its first win in 635 days. The rematch between the No. 1 and No. 3 overall picks in the 2018 Draft will have to wait, but Mayfield will face the man who called the defensive plays for Cleveland last season and also went 5-3 as interim head coach.
"Gregg was here so we are all familiar with him. It presents challenges," Mayfield said. "We are sure that he has some stuff waiting for us and surprises here and there. We will be ready for anything."
Williams will without his quarterback because Mosley, whose raucous debut with his new club included a pick-six and a fumble recovery, is out with a groin injury. Rookie DT Quinnen Williams also won't participate due to a ankle sprain. The Jets are already down WLB Avery Williamson (IR/torn ACL) and OLB Brandon Copeland (suspension), so the starting linebackers will be a set who were projected as backups late in the summer.
There is also a new kicker in Sam Ficken and the belief is unyielding across the board.
"We don't need anybody to try to do anything crazy. We need 11 guys on each phase, one play at a time, doing their job," Gase said. "That's what we need. If we do that, that is going to give us our best chance. We all know this game is going to come down to the fourth quarter. It is going to be tight one way or the other. We are either going to have it or we are going to stop them. Everybody has to do their job."