As Hurricane Irene tore through the Northeast on the last weekend of August, several families were devastated by the storm's destructive force. Among those hit hard is a member of the Jets family, Flight Crew Cheerleader Meredith J.
"We live near the Raritan River," said Meredith. "We thought we would be totally fine. We went through all the precautions of stocking up on things, making sure we were prepared. We never thought the river would flood to the extent that it did."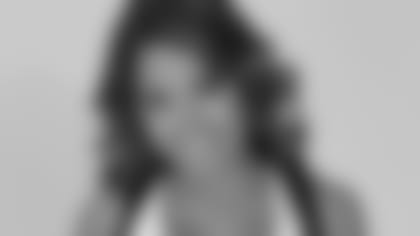 As the storm dumped a lot of rain in a short amount of time, her home in North Branch, N.J., was soon inundated with floodwater. Early Sunday morning, Meredith, her younger brother, older sister and parents grabbed their bag of essentials and evacuated.
Taking refuge at her aunt's house for the rest of the morning, she and her family returned home later that day to assess the damage. After hoping for the best, Meredith came upon the worst.
"A lot of our things did get ruined, and we're not allowed to live there for the next five to six weeks," said Meredith.
After moving in only 10 months ago, Meredith and her family are now in temporary housing, but they take solace in being able to stay together.
"We've been working so hard to make it a home," said Meredith. "Something like a natural disaster, you have no control over. We just have to be grateful that it's just stuff and it can be replaced. As long as we can be together and keep pushing forward and stay positive, we're grateful that it wasn't worse than it was."
Being forced out of her home won't stop Meredith from taking the field with the rest of the Flight Crew on Sunday night for the 2011 season opener against Dallas. The second-year veteran has always relished her ability to dance, perform and be part of the Jets family.
"Ever since I was little, I've loved performing," she said. "I knew that this was something I would need to do. Making the Flight Crew was a dream come true and allows me to continue to live my dreams each and every game, every practice, and every event we get to attend."
Meredith began dancing at the age of 2 and hasn't stopped since. Years later, she took up gymnastics, winning the New Jersey state championship on the balance beam at age 12. As a student at Gotta Dance, a Central Jersey dance studio, she had the ability to perform in year-end shows, honing her skills and gaining invaluable experience.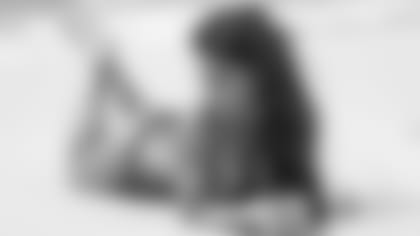 Performance was and still is a passion of Meredith's. It has never mattered to her whether she is performing to an audience of 80,000 at MetLife Stadium or a drastically smaller group.
"My cousin and I used to put on a little production at every family function," said Meredith. "She would sing and I would dance. We would make everybody sit in the living room and we put on this whole big show for them to the soundtrack of 'Chicago.' We did that for so many years."
Now 19, Meredith balances being a Flight Crew member with taking college courses, teaching dance classes and spending time with her family. By teaching dance to boys and girls from 3 years old to high school, she has been able to share her passion with a younger generation.
"I get to live through them, sort of, and inspire them," she said. "I feel like teaching them dancing and performing really boosts confidence and it really shows them a lot. It's a really great environment."
Meredith will join the rest of the Flight Crew on Sunday as they take part in a special night that will both signify the beginning of the new season and commemorate the 10th anniversary of the 9/11 attacks.
As a young girl, she recalled being home sick from school that day and watching the news coverage for hours with her parents. On Sunday, her thoughts will be with her cousin, a member of the U.S. Air Force, and with all those who lost loved ones 10 years ago.
"My heart goes out to all those who were affected," said Meredith. "And to all those great firemen, policemen, and all those who volunteered and were saving those that they could. I'm so grateful to be able to cheer on that day and be part of such a memorable game."
While Sunday will serve as a day of reflection, Jets fans will have a small respite from the somber anniversary by joining the Green & White in the start of their quest for the Super Bowl. Meredith, a born and raised Jersey girl and lifelong Jets fan, can't wait to be a part of it.
"This is our year to go all the way, and I think we're going to have a great season," she said. "I'm just so grateful again to all the friends I've made through this process and to everyone who has been so supportive of my recent situation. I'm just so excited to get out there again and have another great season."