The suspense didn't last long. Todd Bowles told the media on Wednesday that Fitzpatrick would start against the Jaguars. In the small window of practice we watched, Fitz wore a glove on his left hand and took snaps from under center. He said he practiced without limitations and he's "extremely confident" he can help the team without putting the Jets or himself in a compromising position. Fitzpatrick, a father of five, did joke that his injured left thumb was painful enough to get him out of changing diapers. In his 11th season and with his sixth NFL team, Fitzpatrick lives for the battle. "It's more painful to sit on the sideline and not be there for your teammates," he said after tearing ligaments in his thumb. "That was hard for me, just feeling like I let everybody down and not being able to go out there and compete with them."
EA: Both David Harris and Muhammad Wilkerson ripped into the defense this week. During a Monday conference call, Harris called the Raiders' film "disgusting" and questioned the effort across the board. And Wilkerson echoed those sentiments, saying defenders were "loafing" during his weekly radio spot on WFAN. It's a good group who flat-out played poorly against the Raiders. The film showed a group that was probably a bit tentative at times while waiting for others to make a play. You want to see a lot better pursuit and a hair on fire attitude moving forward. I would anticipate a strong response against a developing Jaguars offense who does have some young weapons in receivers Allen Robinson, Allen Hurns and RB T.J. Yeldon. Blake Bortles likes to take shots down the field, so the Jets need to get some pressure on him and they will have opportunities to take the ball away. After collecting 15 takeaways their first five games, the Green & White had zero the past two contests. That draught has to end and I think it will on Sunday.
As far as Petty being ready, QB coach Kevin Patullo recently said the rookie was really coming along from a learning standpoint. He also benefited from being the backup to Ryan Fitzpatrick early this season. Patullo has always said the biggest gap is learning what the defenses are doing on a pro level and the complex schemes you get exposed to in the NFL.
EA: Yes. I don't think you will be disappointed. The NFL will reveal the Jets' Thursday uniforms at 7:50 p.m. tonight during Browns-Bengals pregame and we'll have plenty on NewYorkJets.com & our various social platforms throughout the evening.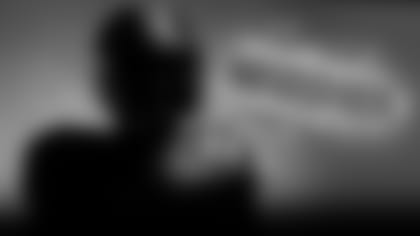 ](http://www.newyorkjets.com/news/article-randylangefb/Color-Jets-Thursday-Night-FootballKelly-Green/7f0c597f-b137-4afe-bbb7-03a98c9e3024)
EA: It's a Q&A. They ask. I answer. I get it. If you're a fan, you want to know what your squad is wearing. Appearance is important.
EA: That No. 3 wideout spot (it would be wrong to call it the slot) could be filled by a committee. Quincy Enunwa will be eligible to return from suspension after the Jets play the Bills. He is a 6'2", 225-pounder who is an asset in the run game. Kerley, who had four catches for 63 yards in the loss to the Raiders, is a smooth performer who can make plays when called upon. Kenbrell Thompkins quietly had a productive game in the loss, hauling in six catches and drawing an end zone pass interference penalty on the Raiders. Speedster Devin Smith is battling an ankle injury and the Jets need him to grow in the offense as well. Contributions are needed beyond Brandon Marshall and Eric Decker, and we'll probably continue to see a committee approach as offensive coordinator Chan Gailey continues to tinker with personnel groupings.
EA: While you do a little roster tinkering during the season, the answer is not going to come from outside of this building at this point. The Jets' two top pass rushers – Muhammad Wilkerson and Sheldon Richardson - are interior defenders. If you look at the play counts from last Sunday, Wilkerson (59), Richardson (57), Damon Harrison (44) and rookie Leonard Williams (43) all played more than both OLBs Calvin Pace (29) and Quinton Coples (19). Rookie Lorenzo Mauldin (9) and second-year player Trevor Reilly (8) got some run on defense as well.  So against the Raiders, the Jets relied more on their linemen throughout the contest.
Ultimately the Jets have to win more 1-on-1 matchups and that can include the interior of that line. Teams are going to continue to attempt to spread the Green & White out and now this defense is in need of a counter. While little worked in Oakland, the Jets still rank third in terms of yards (307.1 ypg) and 12th in points allowed (19.9 ppg).
EA: The All-Pro center is feeling better, but he did not practice on Wednesday. Mangold wore a helmet on the field and we'll have to see if he can participate as the week progresses. After a scary incident against the Pats, all Mangold's tests came back negative.