EA: Every offseason brings about personnel changes and the Jets have stressed value this spring. After NT Damon "Snacks" Harrison signed a lucrative deal with the Giants, the Jets found strength in numbers by adding a pair of veteran defensive linemen in Steve McLendon and Jarvis Jenkins (agreed to terms). McLendon is a nose tackle who also can play DE in sub packages. He is stout against the run and Jenkins can play all along the defensive line. Always considered strong against the run as well, Jenkins racked up a career-high four sacks last season with the Bears. Meanwhile at outside linebacker, Coach Bowles was very clear about his expectations for Lorenzo Mauldin. The Jets expect Mauldin to be a "major player" in 2016 and the opportunity is there to be an every-down 'backer. Then on the inside, the re-signing of Erin Henderson was critical for this club. After having joined a rotation with Demario Davis late last season, Henderson played well down the stretch and I like that pairing in the middle with the Dark Knight and the Hitman.
Bowles and defensive coordinator Kacy Rodgers will continue to mix and match with their fronts. Free agency isn't complete yet and the Draft is a month away. GM Mike Maccagnan has expressed the desire to get some more speed off the edge. It will be interesting to see how CFL transplant Freddie Bishop looks in the spring. The 6'4", 265-pound Bishop has good size and perhaps he could get some reps on the strong side. You see the names Noah Spence (Eastern Kentucky) and Leonard Floyd (Georgia) popping up for the Jets in various mock drafts. Jaylon Smith (Notre Dame) is one of the most intriguing stories in this entire class. Attempting to return from a serious knee injury, Smith was a big-time playmaker when healthy.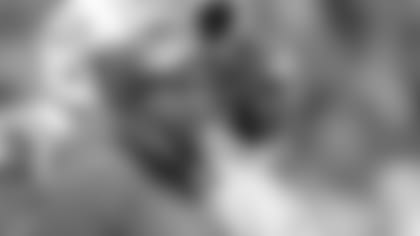 The Jets are going to keep on dialing up the pressure. Bowles and Rodgers were masterful last season on third down as the Green & White finished 3rd in the NFL while allowing opponents to convert just 33% of the time and their 30 takeaways were also T3.
What are we going to do about the #2 corner spot on our roster? Skrine is a penalty waiting to happen on every play https://t.co/Xj8JkKrAy8 — Malik Banks™ (@King_Banks19) March 29, 2016
EA: It appears the Jets will have a competition across from Darrelle Revis, but Coach Bowles said Buster Skrine will probably start out there in camp. Although Skrine committed a defense-high six penalties last year, I thought he was one of the Jets' most valuable players. His versatility is huge because he can shift outside and inside, and he was very effective when used as a blitzer. Cornerback isn't an easy position to play in this league. Josh Norman and Patrick Peterson are two of the best and they each were charged with nine infractions last season. Richard Sherman had 10 calls go against him. I'm not comparing anybody here – I'm saying Skrine's penalty total wasn't anything crazy. He plays every down.
The Jets also have a young ball-hawk in Marcus Williams (6 INTs in 2015), a former first-round pick in Dee Milliner and some depth as well with CBs Dexter McDougle and newcomer Darryl Morris. It's expected that Jalen Ramsey (Florida State) will be long gone by the time the Jets select in Round 1, but Vernon Hargreaves (Florida), Mackensie Alexander (Clemson) and Eli Apple (Ohio State) all could get early consideration from clubs.
@eallenjets @nyjets Would Maccagnan consider making a big move into the top 10 to get one of the top QB's in the draft? — Jetsnation13 (@Jetsnation13) March 29, 2016
EA: The Jets would like to re-sign Ryan Fitzpatrick and both Geno Smith and Bryce Petty are talented young signal callers. As far as moving up in the Top 10 for anyone, that is going to cost you. The Jets are scheduled to select No. 20 in April's NFL Draft. Something to keep in mind is the Jets are scheduled to have six draft selections and Maccagnan wants to build through the draft.
EA: I'm certainly intrigued to see Robinson in action, but we'll have to wait a bit until the pads come on. He is a physical runner with a lot of upside and not much tread on the tires. That worked out once before with a former Saint. The Jets certainly have a lot of versatility in their offensive backfield.
EA: Yes. That is a league-wide initiative. All teams will play on Thursday only once. Come to think of it, the schedule will probably be released in a couple of weeks.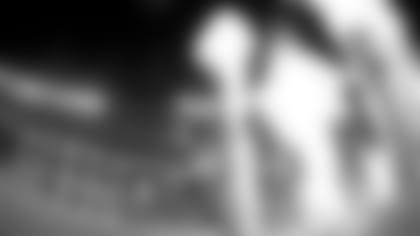 EA: I know this - the Jets will not wear throwback uniforms in 2016.
EA: Fitzy is a free agent.  Fitz is Plan A, but Bowles has said the Jets are ready with Plans B, C and D.  I know it's been tough for some fans, but there will be answers soon enough.
EA: My pick at the beginning of the tournament was North Carolina. Half of my Final 4 picks made it to Houston as both the Tar Heels and Sooners are still playing. As someone who grew up in Western New York and whose cousin – Geoff Geary – was a standout pitcher for the Sooners, I hope the title game is Syracuse vs. Oklahoma. I wasn't good enough for Villanova out of high school and my Mom still holds some resentment there, but I'm happy I got my B.S. from Maryland and my MAMC from Florida.