The countdown to free agency is on.  All 2013 player contracts will expire at 4 PM ET on March 11 and it will be fascinating to see if the Jets can strike a new deal with RT Austin Howard before midnight March 12.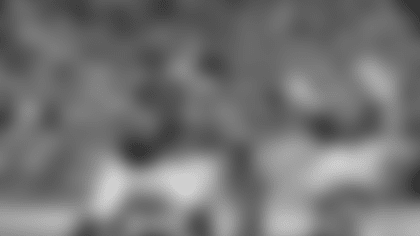 "It's clear from the Jets perspective that he is really a priority, the kind of guy you don't want to let hit the market," NFL Network Insider Ian Rapoport told me in an interview that will air on Jets Talk LIVE at 2:00 PM Thursday.  "Mainly because of how they've developed him and what he's become.  It kind of happened pretty quietly where he really morphed into a really very solid tackle.  I don't know was expecting it, but you start paying close attention to it and say, 'This might be a guy who would be part of the building process going forward.'"
After placing the franchise tag on K Nick Folk and the re-signing of Ellis Lankster, the Jets have 14 unrestricted free agents (UFAs) and none bigger — literally and you could argue figuratively — than the 6'7", 333-pound Howard.  Since winning the RT job in the Jets 2012 training camp, Howard has started 32 consecutive games.  He was part of an offensive line that Pro Football Focus ranked third best in the NFL in 2012.
"It's tough to find those guys, it's tough to develop them certainly and get to a point where you can say, 'All right, that's a position I no longer have to worry about.' If he does get through the weekend and gets to free agency, I think the Jets will face some competition," Rapoport said.  "But I'll still be a little surprised if it got that far."
Please join us on newyorkjets.com and the JetsApp at 2 PM tomorrow for our Free Agency special.  In addition to covering a myriad of Jets topics with Rapoport, I am going to take your calls at 855-909-5483.