His favorite football memory was upsetting No. 3 Florida  (33-23) in the 2013 Sugar Bowl.
Lorenzo and Jets S Calvin Pryor were on the same Louisville team for three years. Jets T Breno Giacomini and RB Bilal Powell are also former Cardinals.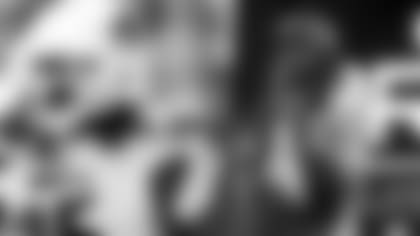 He still watches every Louisville football game. When he was in Kentucky in September, he watched his alma mater blow out No. 13 Florida State 63-20.
With the stadium named Papa John's Cardinal Stadium, Lorenzo ate so much Papa John's Pizza, it almost felt like he lived off it.
Banana Peppers, pepperoni, sausage, olives and onions were the go-to toppings on his pizza pie.
His favorite academic course at school was social studies.