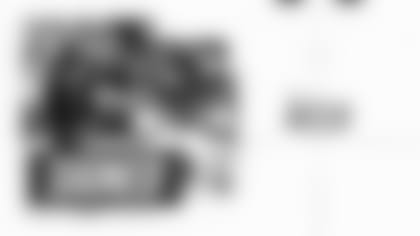 The Jets young cornerback group didn't get much older with the signing of D.J. Reed, but the unit gained a lot of experience and talent with the addition of the former Seahawks DB.
Reed (25) has played four seasons in the NFL, having appeared in 55 games and has 24 starts on his resume. In 2021, Reed (5-9, 193) started a career-high 14 games and set personal highs with 64 tackles and 10 PDs while adding 2 INTs. Per Pro Football Focus, Reed was given an 85.8 grade for his run defense and a 78.6 overall mark. Over 24 games in two seasons with the 'Hawks, Reed started 22 games and totaled 123 tackles, 17 PDs and 4 INTs.
Originally a fifth-round pick of the 49ers in 2018, Reed, a Kansas State product, appeared in 31 games for the 49ers and then defensive coordinator Robert Saleh over two seasons and registered 51 tackles, 2 PDs, 1 FF and 1 FR. After being waived by San Francisco, Reed was claimed by Seattle prior to the 2020 season.
At Kansas State, Reed earned All-America honors at kick returner in 2017 when he averaged the second-best mark in the nation, 34.2 yards, on 17 kick returns. Reed's 14.9-yard average on punt returns tied for sixth in school history and ranked second nationally. During the '17 campaign, he also produced 47 tackles, 4 INTs, 9 PDs, 2 FR and 1 FF.
Reed, who has experience playing both outside and inside, joins a cornerback unit that includes Bryce Hall, Michael Carter II, Brandin Echols and Javelin Guidry.